5 Authentic Ways To Adopt Without An Agency Now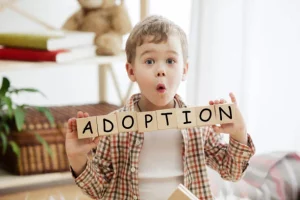 Do you want to adopt a child but don't know how to adopt without an agency? If you are probably asking whether "is it possible to adopt without an agency," then the answer is yes. 
You can adopt without an agency if you follow the steps outlined in this post. But, to be honest with you, going through adoption without the assistance of an agency will be extremely stressful and unsettling.
This is because adoption agencies will do so many things for you, such as –
Verifying the safety of the adoptive parents' home.
Prepare the paperwork for the adoption.
Through post-adoption visits, ensure that the adoption is completely safe.
Provide quick matching service. Etc.
If you don't require these services, let's look at how you can adopt without using an agency. 
The truth is that you can pursue your adoption goals without going through an agency, whether you are a birth mother or a prospective adoptive parent.
This method of adopting without the assistance of adoption agencies is known as an independent adoption.
What Is An Independent Adoption?
As previously stated, an independent adoption is the type of adoption you can pursue if you don't have the financial means to work with an adoption agency.
The birth family and prospective adoptive family work directly with each other to make their adoption journey successful, and they hire other professionals as needed to complete the adoption process on their own.
When you choose to adopt without an agency, you must be prepared to get the adoption service providers like – a home study provider, adoption attorney, adoption counselor, and media experts to help you.
These mentioned adoption experts have unique services they provide, which are inevitable when you want to have a successful adoption process.
For example,
The home study provider will help to make sure that your child is adopted in a very conducive home ( for the birth mother).
The adoption counselor is needed to provide support to the birth parents and help the adoptive parents know how ready they are to adopt. Adoption Attorney to help get the legal termination of the child's parental rights as well as finalize the adoption.
Note that in an agency adoption, all these services will be provided to you by the agency you hired to work with.
What Needs To Be Done To Adopt Without An Agency
If you are not prepared before trying to adopt without an agency, you may get your hands greatly burnt. To prevent such from happening, let me show you 7 things to do to prepare for private adoption.
There is Need To Educate yourself:-
Your first step should be to research private adoption. Visit adoptive parents or foster parent groups and ask questions about the adoption process as well as how to cope with adopted children.
Understand the adoption laws of your state. You can get most of the information you need from your state parenting class or your adoption attorney.
You can also read adoption books, play CDs and attend seminars. There is so much you can learn about adoption and how to adopt without an agency.
Have A Plan:-
Now that you have done your research and you know where to start your adoption journey, take another step to plan how to start your adoption process to avoid hitches along the way.
Get your house ready before the home study, and get a room ready for the adoptee if possible, plan for the birth mother also.
The greatest of them all is to make sure that you set funds aside for the adoption. Check if you have access to adoption grants too.
It will be a good idea to plan early for the child's medical assessment done as soon as possible, so plan with your Pediatrician.
Connect with the groups around you that are both knowledgeable and supportive.
Be Trained:-
Check if your state has free training classes for prospective foster parents, most times, some judges do award some emergency or temporary custody to parents who have gone through the required training.
Most of the training you will attend as a prospective parent before adoption is to help you understand how to handle adopted children who have emotional, behavioral, or medical issues. Don't take them likely.
Locate An Adoption Attorney:-
You need an attorney who understands all adoption processes. The best place to find such a good attorney is to check your "States family law tab."
Once you find a good attorney they will surely ask for a retainer for their services. You will be expected to pay some fees and trust me when I told you the fees can be expensive.
The adoption attorney will help you find a licensed adoption social worker to complete the home study for you.
Complete The Home Study:-
Contact your local independent social worker or adoption agency to conduct your adoption home study. I know you want to adopt without an agency, but you may need them just for home study.
You can only pay them for the home study and get your paper to continue your adoption process.
The home study will cost you around $2000 and it will likely be the most time-consuming part of your adoption process. Check this post to learn how to complete your home study. 
Steps To Adopt Without An Agency:-
Step One: – Locate An Attorney.
The only difference between independent adoption and agency adoption is that the birth family and the adoptive family will have to find themselves in any way they should.
That means in an agency adoption the birth mother gives their consent to adoption to a private agency and in an independent adoption, the parental rights are given directly to the adoptive family.
If adopting without an agency is what you still want to do, then you should locate an adoption attorney in your state.
Ask him or her to educate you about the legal requirements of independent adoption you need to adopt from your state and also guide you through it.
Step Two:- How To Find A Child To Adopt Without An Agency:
Your second step to adopting a child without an adoption agency is to locate a birth mother you'll adopt from.
Some of the ways to do that are through social networks, personal connections, referrals for adoption attorneys, and advertisements.
Start by getting words out there. let people know that you want to adopt. Tell your family and friend, they can refer you to some birth mothers that need the same.
Let them know that you are pursuing an independent adoption you will be amazed at what results you will get.
Another way is to search the internet for such opportunities and place an advert in your local newspapers. I will advise you to keep a copy of your advert in case it will be needed later.
I will also advise you to create a separate email or a dedicated phone number for these adverts to protect your privacy before and after the adoption.
Step Three:- Get The Word Out.
Now that your adverts are live and you have let people know your intentions to adopt, your next step to adopt without an agency is to wait to be contacted by a birth mother.
Immediately you are contacted by a mother, it is left to you to know the extent of the relationship you want with her.
Would you want her to have your full identity details or not? That depends on you, however, it is good you set a face-to-face meeting with the birth family.
During your first meeting, take time to know yourselves. Know why she wants to place her child for adoption. Know her background.
Ask her all the necessary questions you have. If you are not comfortable with the answers you get, you can decide to quit. Nobody will force you to continue.
If you choose to go on with the adoption, then the birth mom has to get her attorney and don't be surprised if her state asks you to pay her legal fees. Most states do that.
Step Four:- Complete The Home Study And Take Your Child Home.
You will be required to pay some fees like fees to cover birth mothers' hospital expenses. These expenses vary from state to state. Find out what is required from the birth mother's state.
Before you take your child home, you must complete your home study, the same way you do in an agency adoption.
To complete a home study, the adoption social worker will pay you some visits to verify why you want to adopt, the state of your finances, your health, and your criminal records.
All these things are done to be sure that the adoptee is living in a safe home and with the best adoptive parents ever.
Pros And Cons Of Adopting Without An Agency:-
There are many advantages to adopting without an agency and there are many disadvantages too.
You have to weigh the two options to know which is better for you. In this section, you will learn the pros and cons of trying to adopt without an agency.
Again, ask yourself how much work you wish to invest into the adoption without an agency. Also, ask yourself if the pain is worth it. If so, then go ahead.
Advantages Of Independent Adoption:-
It is cheaper because you need a few professionals to complete the process.
Good direct contact between the adoptive parents and the birth mother.
Best for friends and relatives.
In certain situations,  the wait time is lower.
Disadvantages Of Independent Adoption:-
The longer it takes to be matched, the higher the cost becomes.
It is not very safe to adopt through an independent adoption.
There is no case manager to coordinate the adoption process.
The match must be done independently of adoption professionals.
There is no financial security in case the adoption fails.
There is no screening before the match, which may result in adoption fraud.
In Conclusion:-
You have read what it takes to adopt without an agency from this post. You have also seen the advantage and disadvantages too.
It is left for you now to decide what to do next. Check what is best for you and follow your heart.
My prayer is that you find your heart's desire and that you have a successful adoption process.