8 Simple Domestic Infant Adoption Secrets You Must Know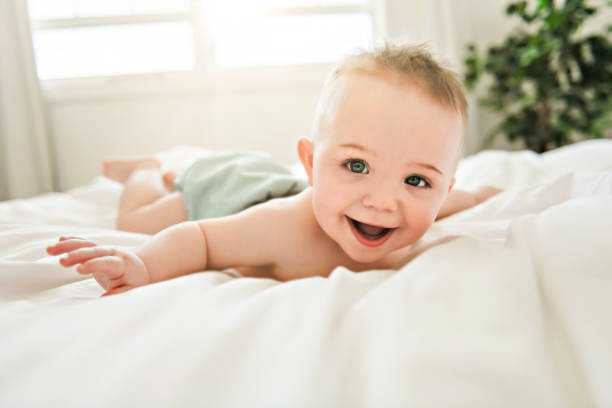 Do you want to learn more about domestic infant adoption or are you considering it?
Hold on for a bit, and learn every crucial step required for successful adoption. You will discover ways to begin domestic infant adoption and complete it without a lot of worry in this post.
Lets dive in.
What is domestic Infant Adoption?
Although there are many different kinds of adoption in the United States, domestic infant adoption is the most well-known. Domestic infant adoption is simply the type of adoption where a parent or both mother willingly relinquish their parental rights, and decides to place their baby in a home of adoptive parents.
The adoptive parents do not have to fly to a foreign nation to adopt a kid in this sort of adoption.
In other words, the child and the adoptive parents are both US citizens. The best thing about domestic infant adoption is that the birth mother chooses adoptive parents for her child.
Again, most infant adoption these days is somewhat open or completely open. That simply means that even after the adoption process, the birth mother or family still keeps in contact with the adoptive family, as well as the child.
The birth family and the adoptive family will take some time to write and have an agreement signed about the terms of adoption and the level of openness for the adoption. This contract is known as the post-production placement contract agreement.
In the US, there are two known ways you can successfully go through domestic infant adoption, they are – through an adoption agency, or independently. Let's look at the two ways closely.
Going Through Domestic Infant Adoption With Adoption Professionals:-
Adopting a child can be so complicating and takes too long, that's why it is important to work with an adoption agency.
Working with an adoption agency will keep your adoption process simple and coordinated because the agency will provide you with every service you need for successful adoption.
Most of the services you will expect from a good domestic infant adoption agency are –
Matching you with the best birth mother.
Quality and professional advice and education to help you understand how to give your child the best life.
They will work with a good adoption attorney to make sure your adoption processes are back up legally.
The adoption agency will also provide all the necessary supports you need, as well as mediate the contracts between the birth mother and you for successful adoption.
Working with a qualified agency is the best thing that can make your adoption easy and fast. Therefore be sure not to make mistakes as you choose the adoption expert to work with.
Private or Independent Adoption.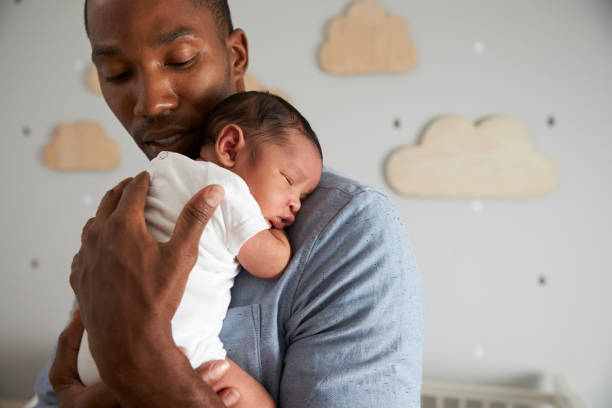 This is when you adopt a child without going through the adoption agencies. Once you know the birth mother, it will be easier for you to pursue independent or private adoption.
All you need to do is to seek out an adoption. attorney and adoption home study provider, as you will always need them to complete your adoption.
This type of adoption of a child is no more common these days, and that is because every birth mother wants to have contact with their children even after adoption.
Domestic infant adoption statistics:
In this section of the post, we will look at the domestic infant adoption statistics.
Although it won't be that easy to give you the exact numbers of domestic infant adoptions that happen yearly in America, the truth is that the number of children available for adoption has declined greatly.
We always hear the slogan that "there are thousands of children out there waiting to be placed into a loving family, but that's not true.
Adopting infants/toddlers are no more common as it was decades ago.
The information I gathered from the Atlantic.com website shows that out of about 14,000,000 children born in America yearly, only eighteen million of them were voluntarily placed for adoption.
That simply means that instead of the usual slogan that many children are available for adoption, it is now dozens of adoptive parents waiting to adopt, and few children are available.
Latest Statistics.
According to statistics from 2019, the approximate number of children adopted in America is about twenty-five thousand nine hundred children only.
The number came down in 2020 to approximately nineteen thousand eight hundred; that is a huge drop.
How Domestic Infant Adoption Works.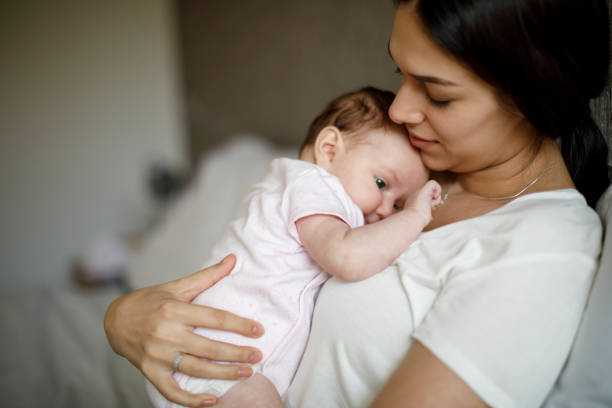 The chief focus of every adoption is to make sure that every adoptable child is placed into a lovely family for proper.
In this type of adoption, the prospective birth mother takes time to plan for their child, and who adopts them. After that, the child's parental rights will be legally transferred to whomever the adoptive parents are.
If you are planning to adopt an infant, below are a few infant adoptions process you must get yourself acquainted with.
Connect With A Social Worker Or An Agency:-
As an adopting parent, your first step should be to contact a social worker or an adoption agency that will help you go through the adoption.
They will be there to advise and help you know if adoption is the best option for you. They will also help you to locate a birth mother and do other necessary steps that quicken your adoption process.
Application And Home Study:-
When you have located the adoption professional to help you, it is time to start your adoption process proper.
The adoption agency will give you an adoption application to complete at this stage. The application will highlight all the necessary qualifications and requirements each organization will have as regards, employment history, financial situation, and family structures.
All the requirements you'll get from your adoption agency will differ, depending on the State you are adopting from. Be sincere as you fill out the forms so that your helpers will know the best to do for you.
Your agency will also help you to complete the adoption home study. Read this post to know more about adoption home study.
Prepare Your Adoption Profile:-
You will need to create an adoption profile for yourself as you go through the adoption. The profile will be reviewed by the birth parents to know if you are fit to adopt their baby.
It's important to create a nice profile for yourself. The birth mother will be presented with many profiles to review, and they will always go for the one that appeals to them.
So take time to create a perfect one. You can take a look at this post to learn the tricks to creating a good profile.
You Will Be Matched For Adoption:-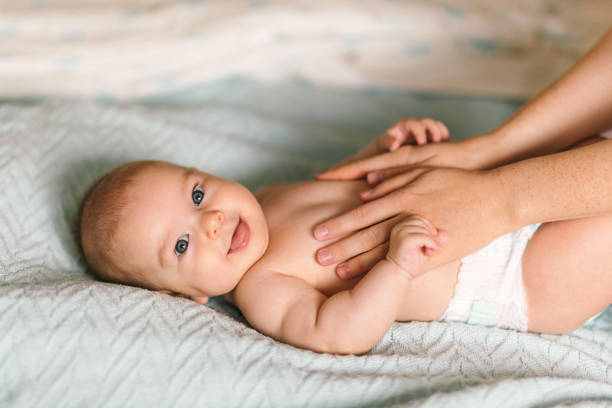 The next step to take after completing your home study and creating an adoption profile is to get matched with the child.
Once the birth mother chooses you as the eligible adoptive parent for her baby, a Match meeting will be arranged.
This meeting will provide an opportunity for you to meet with the birth mother in person and discuss the way to be the best parents to the adopted child and other important things.
Time For Placement:-
Before the placement of the child for adoption, the prospective birth mother will have to give birth to the child. After the birth, she may decide to give the child up immediately or wait until shortly before placing the child.
No matching or placement is the same. They are all unique.
The Adoption Finalization:-
When everything is in place, the court will then transfer all the parental rights to you as the adoptive parent.
A new birth certificate will then be created with you being listed as the legal parent. Congratulations.
Birth Parent/ Expectant Parent.
Advise and Counseling:- The expectant mother may be going through a lot because of the pregnancy and may need quality counseling or advice from adoption experts concerning the pregnancy options.
Other adoption resources, as well as referral updates concerning the local adoption professional, will be made available to you.
Making All Your Adoption Plans:-
The counseling and the referrals you'll gain from your adoption professional will help you make your decision about the type of adoption you want, the degree of openness you want in your adoption and everything you wish the adoptive parents to look like.
You will also be provided with information about the child's birth and all the hospital experiences.
Time To Choose Your Preferred Adoptive Parents:-
When it comes to choosing an adoptive family for your child, you have the option to check the adoption profiles and speak directly with them (open adoption), or as your agency to do that on your behalf confidential adoption or closed adoption).
Whichever way you choose, I pray you to get the best for your child.
Post-Adoption Process And Finalizing The Adoption:-
Congratulations, you are getting to the last stage of adoption. However, you should be ready to sign some documents that will legalize the transfer of your parental rights to the adopting family.
After signing the documents, it is also important you continue getting counsel from your agency. Don't hesitate to ask them any bothering questions, especially when it comes to the degree of openness of your adoption.
In Conclusion:-
Domestic Infant Adoption is not tedious when you understand how to go about it. In this post, I have simplified the process for you.
Unless you didn't take the time to read this post, you will make mistakes. I implore you to read this post carefully, all the information you need has been provided for you.