Adoption attorney:10 Authentic reasons you need an attorney.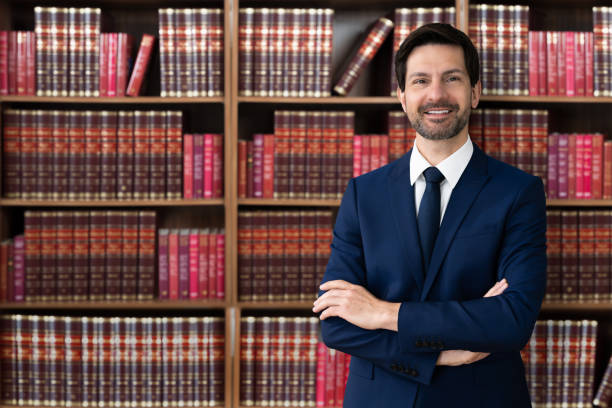 We've all heard of adoption, but many are confused about the legal steps required to adopt a child into your family. If you're considering adopting, or have already begun the process, you need to make sure that you're doing everything by the book. You need to be sure that you're legally adopting and not just taking in someone else's child without their permission (and possibly breaking the law). Hiring an adoption attorney can help with this tremendously.
In this post, I want to show you about 10 reasons why you need an adoption attorney now… before that, let's get ourselves acquainted with who an adoption attorney is.
Who Is An Adoption Attorney? And What do adoption lawyers do
An adoption lawyer ( adoption law attorney) is a certified legal counselors, or court officers responsible for handling any adoption law matters. Generally, they aid to protect parental rights, and at the same time, they also stand for mothers who are ready to relinquish their parental rights too.
The adoption attorney also practice trust law, and family law in conjunction with practicing adoption law. The adoption lawyers must also be conversant with all the adoption laws, including international adoption laws, federal adoption laws, family trusts and privacy laws.
Importance Of Adoption Lawyer.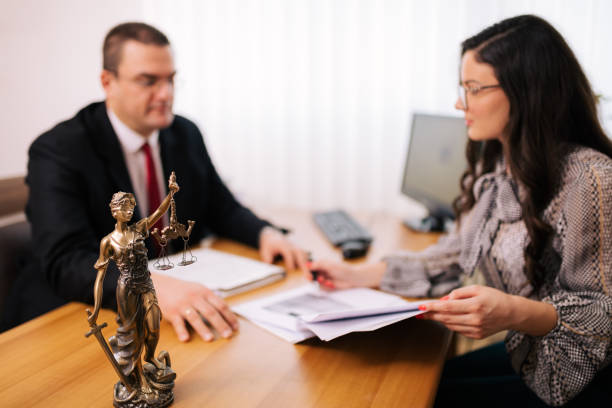 The adoption lawyer is important for a number of reasons. He or she will be able to explain your legal rights and represent you in court if necessary. Having one on hand can also ensure that your adoption process goes as smoothly as possible. These professionals are able to advise you through every step of your adoption, helping to make sure that your rights are protected and that everything goes according to plan.
This is a vital asset when going through such a major life change. An adoption lawyer can help guide you through each stage of your adoption, ensuring that all details are handled properly. From beginning to end, they'll help you understand what's happening at each step along the way. With so much at stake during adoption proceedings, it's essential to have a professional who knows how to handle these situations by your side. An adoption attorney is just what you need to get started with your new family member!
As with any legal matter, you don't want to go into adoption without having a good sense of your rights and options. The American Academy of Adoption Attorneys recommends that all individuals considering adoption do so with legal counsel. Though adoption is often a private matter for families, for prospective parents and prospective birth parents alike it's important to know what rights and protections are afforded by state law.
Adoption attorney:10 Authentic reasons you need an attorney.
Here are ten reasons why you should consider finding one right away
– An adoption attorney can help you decide if adoption is right for you: When thinking about adopting a child, many people assume that they must be married in order to do so. However, even if you're single or divorced, there are still ways for you to adopt a child—you just might need some guidance from an adoption attorney along the way. An adoption attorney will be able to tell you whether adoption is something that would work for your situation and guide you through any legal hurdles along the way.
Hiring an adoption lawyer is vital to adopting successfully and quickly: You are sure to record a successful adoption when you work with an adoption attorney. The reason is that adoption lawyer knows what you should do or not do that can speed up or frustrate your adoption process. One of the problems of adopting a child is the legal aspect of the adoption, however, the attorney won't allow any law matters hinder you as you adopt your dream child.
You'll avoid costly mistakes and wasted time: While adoption can be a complex process, it doesn't have to be confusing or overwhelming if you have help from someone who knows what they're doing. If you decide to do things without an adoption lawyer, there's always a chance that you could make some sort of mistake or overlook something important, which could lead to delays in court or even more serious problems down the road.
You'll get better results: Having an adoption attorney by your side will give you peace of mind because you know that everything is being handled properly. It also means that your adoption case will move along faster than if you were trying to handle everything yourself. Your child will get placed with their forever family faster: The sooner you find a forever family for your child, the better off everyone involved will be.
They Know the Laws and rights of adoption: When it comes to adopting a child, every state has different rules and regulations. It is important that you have legal representation when going through adoption as any mistake could be costly. Whether you are adopting domestically or internationally, there are different laws and procedures involved. These laws can vary by country and even from one city to another within a state of United States. You don't need to fear, the attorney is there for you.
They Help you navigate any type of adoption: There are many different types of adoption—private, agency, international—and each type comes with its own set of rules and regulations. It's also vital to have an adoption lawyer on hand if you run into problems or complications during or after the adoption process. An experienced adoption lawyer can help you navigate these situations in a way that protects your interests as well as those of your child. A good lawyer will also be able to answer questions about things like stepparent adoptions or pre-birth consent agreements.
Hiring A Reputable Lawyer: How Do I Locate Affordable adoption lawyers near me?
Hiring an adoption lawyer is good, but all the adoption attorney are not the same. Therefore, when you have decided to find an attorney to help you work through your adoption process, be sure to look for a reputable one for that matter.
Bellow are a few tips for choosing an adoption attorney
Do you need an attorney?:- That's the first question to ask yourself; you may not be in the best position to answer this question, so check with your state and be sure an attorney is required or just an adoption agency ( all states allows that only four states don't). Again, it's important to check if your state allows the attorney to match the adoptive parents and the prospective birth mothers.
Make the right choice of adoption attorney:- Don't take this step likely, because you will not be happy if you don't choose rightly. Understand that adoption laws and family laws aren't the same. So know exactly where you go for your adoption attorney. If you need an adoption law specialist, check them out here or this place.
Ask questions:- Asking questions will help you to make the right choice so don't hold yourself from asking any bothering question. For example, ask is you as an expectant mother have to pay for the services they rendered to you during pregnancy especially when you change your mind to parent your child. Also ask them about how the facilitate their process and about their attitude in openness. If there's any other concern you have about your background, like health issues, divorce, bring all out on the table. Expect to pay pay for both your adoption attorneys services, as well as the services of the attorney that represents the birth mother and the counselor that advices her to avoid conflict of interest.
Use state licensed attorney:- Each state have their unique laws, so look for an attorney that is licensed in your state, remember also to ask your attorney to contact the birth mom's adoption lawyer too if she is in another state.
Investigate properly:- Check if the agency has a website for the birth mother, then check if there's a section for the adoptive parents, and whether there is any information you don't fully understand.
How Much Does An Adoption Attorney Cost?
That's a great question to ask. The fact is that all adoption attorney's fees are not the same. The price strictly depends on the type of adoption you choose as well as the services that lawyer will render to you. In other words, you should have a heart to heart talk with your attorney to know how the work with their clients. Meanwhile, understand that the attorney may not be able to give you the detailed set fee, due to the differences in the adoption proceedings
However, your chosen attorney should be able to able to tell you their hourly rate, as well as the estimate of all you'll have to pay. Usually it costs about $200- 300 for an hour. Moreover, some attorneys will charge their clients a flat rate fee for "uncontested" adoption cases that involves a special need child or children.
Am talking about a flare rate fee of $20,000 just for (uncontested fillings). Take your time and discuss this important topic with your attorney, and check other attornies to know which is better, even if the price is a little bit different.
In Conclusion:-
One of the reasons why you need an adoption a is because if you want to do something legally in life, then you should hire a lawyer who specializes in whatever field of law applies. And yet many people fail to take advantage of professional legal services when they could really use them—and end up paying for their mistakes in more ways than one.