How to become foster care parent in California now.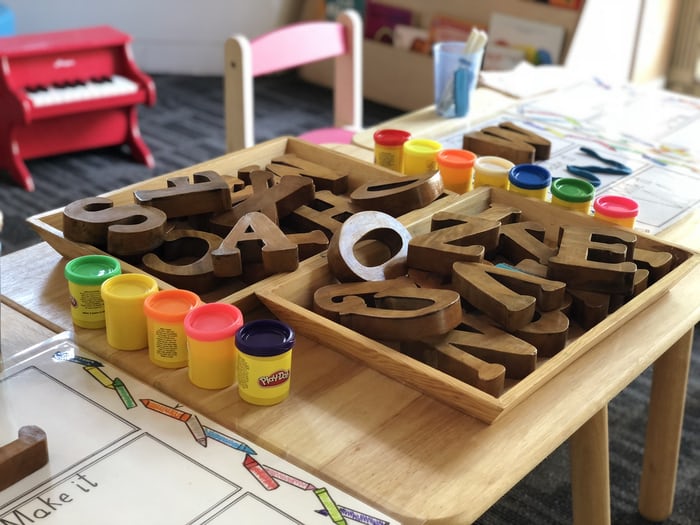 If you are wondering, or thinking about how to become foster care parent in California, then you are at the right place and as you read this post, I will show you a few important things you need to know on how to become one.
After reading this post, you will learn about –
The basic requirements for becoming foster care parents in California.
What is foster care?
How to get approval to become foster care parent.
All these questions and more will be answered in this post, so get yourself a cup of coffee, and let's move on.
Before I show you the full details on how to become foster care parent in California, let's look at the foster care definition and the reasons for foster care.
What is Foster Care?
Merriam webster described foster care "as a situation in which for a period a child lives with and is cared for by people who are not the child's parents."
In America today, thousands if not millions of children have found themselves in a foster care home, and there are so many reasons for that.
Death: This is inevitable. Most children found themselves in the foster care home because they lost their parents either at their tender age or as they grow. Some family members usually decide to care for the child after the parent's death. Most of the family members may fail along the way and the child will be taken to foster care.
Abandonment: Some children found themselves in foster care because their parent's abandoned them. There are stories of children being dumped somewhere, abandoned at the hospital, or left with the babysitter. Such children are taken to foster care for proper care.
Sex Abuse: This can come in different forms. Either the child is sexually abused or the child is exposed to pornography materials.
He /she is physically abused: When a child is abused in any way whether physically or sexually, they are taken to the foster care home.
Voluntarily Placed: Some children are placed in the foster care home militarily by their family members because of the child's mental health problems of the parents.
There are several other reasons why a child will be placed in a foster care home. The good news is that the foster care system is all about temporarily keeping the child safe until the parents of the caretaker address whatever problem that causes the initial removal of the child from their care.
That is where you come in.
How To Become Foster Care Parent In California.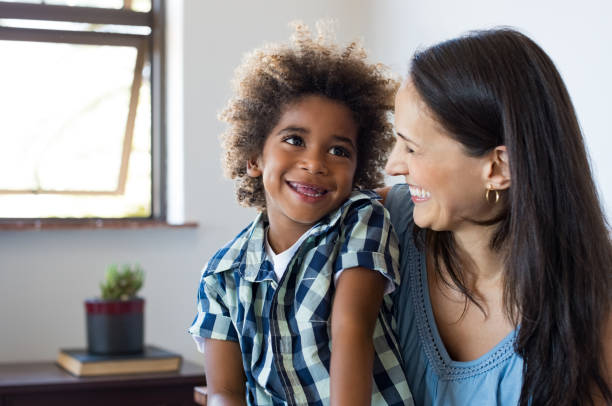 If you want to become foster Care parent in California, you have to follow the steps below.
You Must Understand The Role of a Foster Parent:
Like I earlier said, every child in the foster care home got there for one reason or the other; therefore to be a foster parent, you must know why. That will enable you to know where to concentrate on giving the child the best life.
For example: If the child is having emotional problems, you will know where to channel your training.
Secondly, if the child is not doing well in school, you will know how to help him or her to improve. These are the main reason to know what your role is as a foster parent.
Consider The Cost Of Being A Foster Care Parent:-
You should know all the requirements needed to become a foster care parent in California, and there are lots of them. Below are a few of them.
You must at least be 18 years and above.
Your home must be made conducive for the child or children.
Your home must meet the requirements.
Financial stability is required.
There must be a space for the child and all his belongings.
The members of your family must be in good health.
Your family members must agree to your vision to be foster parents.
To be eligible to become foster care parent, you must be sure that all these things are in place.
Be Ready To Attend All Classes And Support Groups, To Increase Your Knowledge.
Another thing to consider on how to become foster care parent in California is to get ready to attend classes and support groups. You must attend all this training before your foster care license will be given to you.
The training is always very informative, and it will help to equip you to become a better foster parent, but you must get ready for it as it will take you away from your home for days.
In the training, you will how to be a good advocate, because sooner or later you will start advocating the agency for services. You will also learn how to help any child with needs or who need counseling and so much more.
So plan to attend the training, but have in mind that it can be too exhausting and most time you may meet some conditions that you don't expect. Don't forget to ask questions. You will learn more from getting information that will aid you.
Ask Questions:
As a prospective foster parent, you need to ask questions about the baby you want to foster. Have in mind that the child you are about to foster had all the while lived his/her own life, and you need to learn about them to know how to take proper care of the child.
The caseworker is always available to answer any of your questions: so prepare your questions and if you are stuck along the way, don't hesitate to call the social worker and ask as many times as you can; you can get different answers that you didn't hear before.
Here is the checklist of questions to ask for initial placement.
Gender.
The age.
Ask about the sleeping arrangement too.
School.
Health history.
Are there any food allergies? Etc.
You may not have good answers to some of these questions if the cases are new, but the children can have answers to most of the questions since they have files and information about most of the children.
You Need A License To Become Foster Care Parent In California:-
Before you are issued a license for foster care, the licensing worker will visit your house many times to meet your family members. Space requirements and minimum personal safety are required by the law. When you put all these in place, then the social services staff will work with you to decide Which of the child is fit for your time.
Note this:
There are cases when the child in question is required to be placed in an "intensive structured care." The said children may be placed somewhere else like "licensed community care facilities" which may contain something like six beds or a much larger space.
Also, the foster family agencies provide some other placement resources for the children placed in group homes and foster homes.
How To Become Foster Care Parent In California Stage 2
Getting Aproval to become foster care parent in California..
When you are doing everything you do to become foster care parent in California, then it is time to get approval to begin.
Let's look at what happens within this period of time.
There's not much difference between getting approval to adopt and getting approval to foster a child; they are just the same process because many states also want the people who want to adopt to also become Licenced foster parents.
Many states now are gradually moving to what is termed the "dual licensing process." The dual licensing process is a process where parents are licensed to both foster and adopt a child.
This dual licensing process has been proven to be more beneficial to many parents because it is-
Easier.
Stress-free.
Saves time.
The best of it all is that the parent can adopt the child they fostered by themselves.
Isn't that wonderful?
Another great importance of this dial licensing process is that it helps the adoptive parents to gain prior knowledge of how to take care of a baby before they begin.
The Four Steps Of Getting Approval To Become Foster In California.
Your first step is to locate the agency in your state to help you begin your journey.
Secondly, the chosen agency will give you an application form, which you'll fill and submit back to the agency.
Thirdly, you will be going through training that will last for about five to ten weeks. This training is to give you some guidelines on how to effectively take care of children, and also to show you the best ways to integrate the adopted child or children into your family.
Finally, you have to complete your home study. This is expected of every foster care parent and adoptive parent to go through before anything else.
Important:
As you are completing your application, you'll also be expected to bring along-
Your criminal record check for either your local government, state, or federal level.
You will also be required to bring references from your employer or family and friends.
Proof that your income is enough to carry you through.
Your proof of minimum age requirement.
When you are done with your application, training, and home study, then your home study report will be used as an introduction to other agencies that will now match you and your family with a child.
Please, ask your agency for your home study certificate so you can go through it to correct mistakes if any.
Finally:-
I have shown you the step-by-step ways to become adoptive parent in California. Just take your stone to go through it and ask your questions. I will be glad if you will go through this process of becoming a foster care parent with ease.
Don't hesitate to chat with me if you have a pressing question. I am always here to serve you, and to make your adoption journey easy and stress free.
See you at the top.
I am still your in-house adoption adviser.
Murphyaik.