Benefits of adoption: 3 exclusive importance of adoption.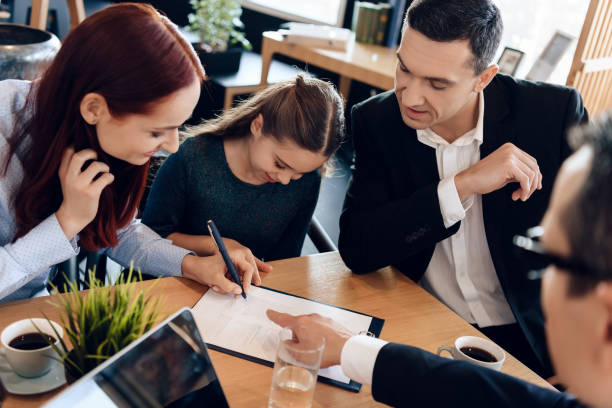 The benefits of adoption can never be overemphasized. Many prospective adoptive families and birth families are already aware of those exceptional adoption benefits, that's why they won't relent even if they have ups and downs in their adoption journey.
However, the truth is that every parent experiences adoption in their unique ways, even the benefits of adoption are experienced in different ways, ranging from the satisfaction of the fact that you are giving a home to the homeless, or that special joy that you are becoming a mother or father soon. The rewards that follow the adoption of a child are uncountable.
According to Ken Nelson, his motivation "is just seeing the joy, the tears, the happiness at the adoption finalization hearings, and letting the biological parents know that what they're doing is the most selfless act an individual can ever possibly do,"
The truth is that adopting a child is a life-changing experience that can create an incredible impact on the lives of those that are involved in it. Adopting a child is. Not only beneficial to the adoptive parents who have tried many years to have their children, but also to that birth mother who Is going through an unwanted pregnancy, and to the adopted child.
Therefore, whether you have always been hoping to add to your family, or you are going through an unplanned pregnancy, below are countless importance of adoption you should have in mind.
Note, to make this post easy and interesting for you to read, I have written these benefits of adoption in sections, and according to the questions I got from my readers. For example
What are the benefits of adoption for the biological mother?
Benefits of adoption for child.
Benefits of adoption for the adoptive parents.
If these are all you want to learn, then let's dive in.
Benefits Of Adoption: 15 Reasons To Adopt A Child.
Benefits Of Adoption For The Birth Mother:
To so many birth mothers, making up their minds to place their child or children up for adoption is a very difficult task; but this section of the post is to show you the benefits of adoption so you can quickly decide. See them below.
You Are Free To Pursue Your Dreams Afterward: As a birth mother, giving your child up for adoption will allow you to keep pursuing your dreams, and still, the child's education and training won't be put on hold. All you need to do is to look for an adoption agency that can help you put your child into a family that can take care of him or her, and you are free to go on with your aspirations.
Peace Of Mind: The birth mother is sure to have peace of mind during adoption, especially when she is sure that her child was adopted by pre-screened adoptive parents who can give the child good training, education and provide a good home for the baby.
It A Good Opportunity To Help: Many parents couldn't have a baby; to them, the better chance to have a child in their home is through adoption. Therefore as you give your child to for adoption, you are allowing them to have someone they can love and care for.
Access to Important Resources: Giving your child for adoption provides you with the opportunities to access important resources like professional coachings, counseling, and other support services free.
Solves The Unwanted Pregnancy Stresses: The birth mother or birth family is relieved of the emotional and financial stress of single parenting and unplanned pregnancy. It also allows them to receive some financial helps with living expenses as they carry the baby.
Benefits of adoption for a child.
Adoption is beneficial for everyone involved in it. As the birth mother and the adoptive enjoy her adoption benefits, there are also some benefits of adoption for the child. In this section, we will see the advantages of adoption for the childd.
Opportunity For Proper Training: Many children are placed at a foster care home or orphanages because they were dumped or rejected by their parents because of the inability to raise them or give them a better future. The chances to be properly nurtured and taken care of come to the child when they are adopted.
They Always Have The Best: A report has shown that most of the adoptees always have the best one and one care from their parents, good health, and also perform better in school and socially.
Chances To Continue Their Education: Being adopted helps the child to have the opportunity to attend a school that wouldn't have been possible if the baby is not adopted. Thanks to adoption.
Receives Love And Care From Both Parents: This is an added benefit for the adopted child. As the new parent showers their love on the adopted child, the birth mother also does the same, and the child remains at the receiving end.
The Baby Is Presented With A Stable Home: The child is finally adopted into a home where he/she will be loved by the same parents who have gone through the adoption home study, and have proven beyond doubt to provide love and stable home for the baby.
Benefits of adoption for the adoptive parents.
People have many different reasons for adopting a child. However, all the hopeful mothers are motivated by one common thing, which is their desire to have a child to love and care for.
below is the importance of adoption for the adoptive parents.
The Lifes Long Dreams Of Raising A Child Is Fulfilled At Last:- If you are among the couples or parents who always dream of having a child to love and care for, your dreams will be fulfilled when you adopt a child. Immediately you adopt a child, you become a parent, and all the daydreams you had about caring for a baby, the years you spent playing with dolls, and dreams of playing hide and seek with your children will be over. You automatically have your dreams fulfilled the moment you adopt a child.
You'll Be Building New Relationships As You Adopt:- Because adoption is about two different people or families coming together for a goal, it, therefore, helps people to build a new relationship. You will have the opportunity to build a relationship with the birth family and they with you: the result Is a bond that will exist among you. If you are lucky enough to have a conversation with your future child's mother, you will know everything about your child before they are born, which will help you know how and when to prepare for the coming in of your child.
Opportunities To Enjoy New Cultural Traditions: This happens when you choose International adoption. Your new child will come with a culture that is different from yours; you will be learning the culture and tradition as you are raising your new baby.
In Conclusion:-
You have read about the importance of adoption now, so what is next? Your next step should be to start the processes of either placing your child for adoption or adopting a child yourself.
Meanwhile, you should also check out the disadvantages of adoption, because everything that has advantages also has disadvantages too. Search the internet to know what the disadvantages are. However, whatever the disadvantages of adoption are, the advantages are more.