Adoption Facilitator: What To Know About Adoption Facilitator Now.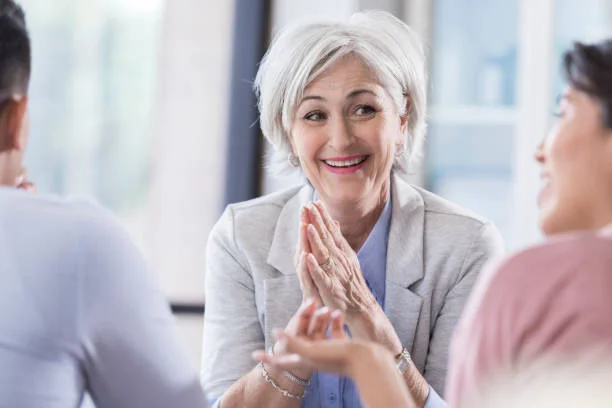 Adoption is a beautiful experience when you know the procedure. However, if you don't know much about the adoption procedure, and who to help you adopt, then you may not have a successful adoption.
If you are planning to adopt a child, then you would have heard about an adoption facilitator, and probably have questions about them.
The question is: who is an adoption facilitator? What do they do and how can you locate a facilitator to help you during adoption?
Here are the answers.
What Is Adoption Facilitator?
The adoption facilitator is in the business of matching prospective adoptive parents with those adoptive children whose parents are ready to give up for adoption.
The adoption facilitators are not working for the government of the state they are in, and they are not licensed. They are just independent entities that are working on their own.
The adoption facilitators' major services are to connect families that are ready to adopt a child and the birth parent.
Their services end when both families are connected: from that point, the birth mom, the adoptive family, the adoption attorney, and the adoption agency continue the rest adoption process.
They use different sets of tools to make sure that these parties get the best connection they will not regret in the future. Some of the tools they use are-
Counseling interview.
Questionnaire
Survey, etc
To make sure the adoptive families get the best birth family and the adoptee, and the birth mother gets the best family for her child too. That's a great job, isn't it?
The only challenge about working with an adoption facilitator is that some states don't allow them, simply because they are not licensed. Therefore, before you become braced up, make sure they are allowed in your state too.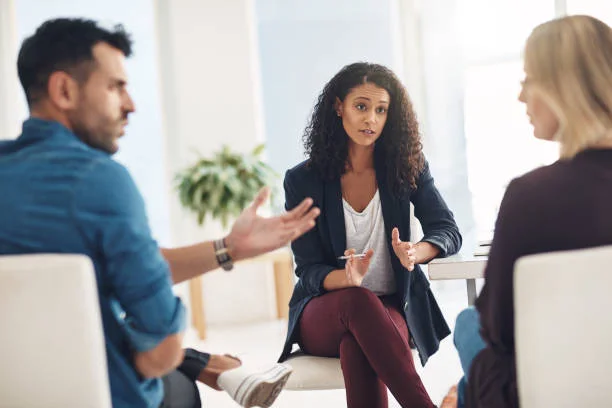 Advantages Of Working With An Adoption Facilitator:-
Everybody has different wants ad desires, and what works for you may not work for another person the way it worked for you.
Howbeit, choosing to work with an adoption facilitator may be a good option for you and you can get these benefits working with one.
Good At Connecting People:- The adoption facilitators are very good at connecting the adoptive family and the birth mother during the adoption. They use every means they know, like an advertisement, surveys, and other means to find them and connect them too.
Their Wait Time Is Low:- Since the facilitators are professionals in connecting adoptive families and birth families. You will also bet to have a reduced wait time when you work with them.
Help In Translations:- During International adoption, you will find your translation done faster and more professionally by them.
Disadvantages Of Adoption Facilitators:-
Their Costs Are Higher:- These people are private firms, and they are not monitored or regulated. The worst of it all is that their fees are also higher than that of the agencies. And if the adoption didn't work out well, that money is lost and gone.
You'll Not Get Worthwhile Support From Them:- You need so much support when you are going through an adoption, and you need to be emotionally, physically, and financially supported as you do so. However, you won't expect much from the facilitators since they are not trained for that.
Lack Of Adoption Services:- Adoption facilitators are good at linking adoptive parents and birth parents together but do not provide other services like completing the home study, filing adoption papers, and other adoption services. That means you will still need them to succeed in your adoption, therefore, making your cost high. Why not go straight to the professionals and have everything you need?
Not Always Available When You Need Them:- Because they have a smaller size staff and facilities, they may not always be available for you when you need them. You need a 24 hours service when you are on the adoption journey, so you need someone that can provide all you need when you need them.
Roles Of The Facilitators In Adoption:-
The roles of the adoption facilitator in adoption are just to connect the birth mother and the adoptive mother, and most times, they provide quality matching services to the two parties.
They know many adoptive families which they can provide to you as the birth mother to choose from.
The truth is that because they specialized only in matching people for adoption they do a great job in that aspect. They have limitations because they are not registered.
But when it comes to international adoption, the services of the adoption facilitators seem to be needed most, thou not in all international adoptions.
Adoption facilitators are needed In International Adoption because they help in the authentication of some important adoption documents and translations.
They will also help you with the translation of medical as well as social histories of the child's country.
They will also be there for you to book your flight, arrange nice accommodation for you, and help you with other things you'll need to make your adoption process successful.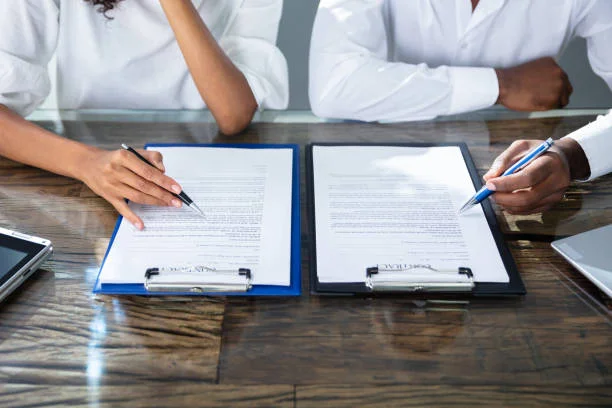 Adoption Facilitator vs Adoption Agencies:-
You have to pay close attention to this section of the post as I show you the difference between facilitators and adoption agencies.
Although the two help during the adoption of a child, there are many differences between the two. Here it is.
1) Licensed/ Unlicensed:-
One of the significant differences between adoption agencies and facilitators is that while the agencies are regulated and licensed by the government, the facilitators are not licensed.
Adoption agencies are regulated and monitored by the government and they can't go against the standard of the government else their licenses will be revoked.
When you choose an adoption agency, you rest assured that you are in the safe hand but working with a facilitator is a risk.
2) It's Illegal Working With Them:-
In some states, working, especially paying money to a facilitator is a crime and prohibited. Mere making any payment to any facilitator can prevent you and the adoptive parent from completing your adoption process.
Therefore, before you do anything, be sure to consult an adoption attorney or licensed agency to find out the laws and regulations of your state to avoid mistakes.
3) Experience:-
The adoption agencies are trained and equipped to help you and the birth parents during adoption.
The adoption facilitator just specialized in connecting both the adoptive parents and the birth mother. They are not very qualified to provide quality counseling services or legal assistance.
4) It's Safer Working With An Agency Than with A Facilitator:-
Facilitators can indeed be a good option for some families, but, because they are not regulated, or monitored by anybody, they are not safe to work with.
At least you can close your eyes and sleep comfortably when you have a qualified adoption professional by your side throughout your adoption journey.
Latest changes in the laws that guide Adoption Facilitators in California:-
As I round up this post, I want to show you all the new changes made as regards the laws that guide the adoption facilitators.
There was law legislation passed in California in two thousand and six (2006) that is meant to protect the birth parents and the adopting family with the facilitator.
The legislation, Family Code Section 8632.5 says that all the facilitators working with either the birth parents or the adopting families independently from agencies or attorneys in California must be a member of CDSS.
The California Department Of Social Services (CDSS) is a government body that provides "administrative oversight of the Adoption Facilitator Registry," through an adoption support unit.
In addition, to being registered, any facilitator providing adoption services in California must also be in connection with the Hague Convention adoption and must be approved too by the council on accreditation with 22 Code of Federal Regulation Part 96 Subpart F.
In Conclusion:-
You have learned what an adoption facilitator means, their roles in marriage, the advantage, advantages of adoption facilitators, and the latest changes in the laws guiding the adoption facilitators.
Now, before you decide whether to use an adoption facilitator, you should read this post to learn everything you should do.