Newborn Adoption: How To Successfully Adopt A Newborn Now.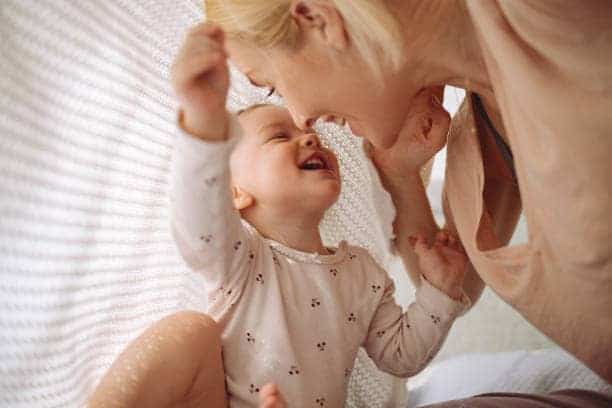 If you are hoping to go through a newborn adoption process, there are many things you must get yourselves acquainted with in order to have a successful adoption process. I am here to furnish you with the information you need to have a successful newborn adoption.
I decided to write this post for you because I know that you have a long list of questions about whether newborn adoption is a good decision for you, how and where to get help for your newborn adoption as well as the important things to consider regarding adopting a newborn baby.
Probably you have done your research and found out that the adoption process is complicated with different laws, which also differ from state to state. You are not alone; there are so many things to learn about adoption in general and newborn adoption in particular.
By understanding the steps of adopting a newborn baby, you have armed yourself with important tools to have a smooth newborn adoption process. That is what I am here to show you. If you are ready to learn that, let's dive in.
What Is Newborn Adoption?
A newborn adoption refers to when prospective adoptive parents wanting to Adopt or have adopted a child that is under 6 months old from the United States. Adopting a newborn baby usually happens in the hospital and that's normally immediately after the baby is born.
As you are researching how to go through newborn adoption, you may come across other terms like infant adoption, private adoption, or domestic adoption; just know that all of them are referring to the same adoption
Things To Note Before Adopting A Newborn Baby.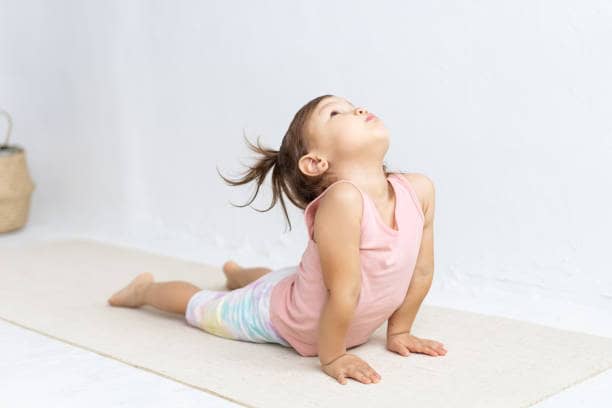 As a mother hoping to build your family by adopting a newborn baby, it is imperative you know what to expect before taking this step. After reading this section of the post, you'll know if you are truly ready to adopt a newborn baby or not.
You Won't Find It Easy:- Adopting a newborn baby means raising a baby from the scratch, and raising a baby requires so many changes from your daily routine and lifestyle. This won't make sense to you until you finally bring the baby home. But, know that you are going to feel tired when you start taking care of the baby; because all your time and attention will be invested in order to be the mom you want to be.
You, Will, Need Helping Hands:- Raising a baby is not something you can do alone, therefore get ready to seek help from your family and friends. You'll be amazed to know that people are ready to give you that help, so don't hesitate to ask.
Expect Questions From People:- Get ready to answer questions from your family, friends, neighbors, and even from your household about your adoption journey, the baby, and the birth family. Don't hide anything from them; Share your adoption stories. But don't allow anyone to force you to discuss your personal matter if you don't want.
Get Ready To Recieve Visitors:- You'll start seeing visitors in your home from the first day your child arrives. You may not be comfortable with that, but you can't stop them, however, you can limit the visits so you can have time to bond with your baby.
Bonding Can Be A Little Bit Hard:- It may be hard to bond with your new child in the beginning; don't be afraid about that, because all children are not born the same. Just give a little time and everything will be over.
Now that you have seen all you can expect as you adopt an infant, let's look at the requirements for newborn adoption.
Few Way To Adopt A Newborn Baby.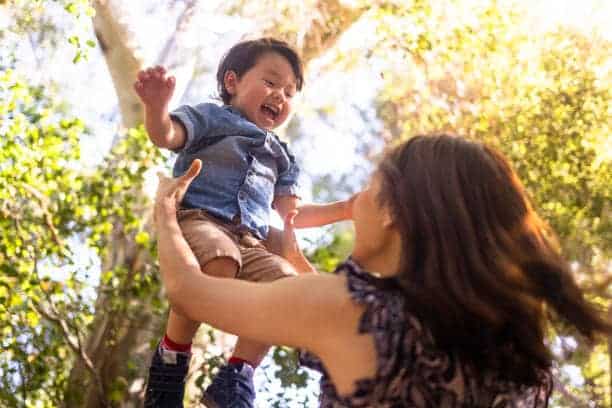 There are a few ways you can go about newborn adoption, that I want to show you below.
Through Direct Adoption:- Direct adoption is also known as private direct adoption; this is the type of adoption where the birth family places their child directly with an adoptive family they know, with their immediate family ( such as an aunt, grandparents, stepparents, or uncle). Although this is easier to go through, it is somewhat complicated. If you have received a child directly from the mother or adopting a nice, a child from your new spouse, or niece, it is important you do paperwork in order to file the adoption in court. If you planning a placement, you need to consult an adoption professional for advice. This is also done through an adoption agency or a local authority. the
Fostering To Adopt:- Here you plan to foster a newborn toddler or a newborn under 2 years old and then decide to adopt the baby. If the local authority and the court have decided that adoption is good for the child.
Concurrent Planning:- This is where you foster a young child or toddler under 2 years who may likely need adoption, but is also likely to be reunited with their parents.
How To Go About Newborn Adoption:
Adopting a newborn baby is unique to each family, but there are steps to adoption that is common to all newborn adoptive parents. They are.
Finding Adoption Agency:-
Your first step to Adopting a newborn child is to find an adoption professional to help you. You can go through it alone, be the agencies know the laws and rules of adoption and they are ready to offer you some help. They will give you every education and assistance you need to have a successful adoption process.
There are different types of agencies:
You have to choose the adoption agency that can be the best for the type of adoption you want to go through from the list. Just be careful as you choose the agency to work with; make sure they are capable of the job.
Create Your Adoption Profile:-
If you are considering newborn adoption, then this is the time to create your adoptive parent's profile. This is when a prospective parent will create a profile online or in form of a book, just for the birth parents to have a clear description of who wants to adopt their child.
The profile must consist of a letter to the birth mother, photos of you and your family, your home, your pet, and all the information about you. However, your adoption agency will aid you to create a good profile.
When you are selected by the birth mother, you may have the opportunity to speak with her before the birth. And when it's finally time to take your baby, you will receive a call from her. Then you will be ready to begin the final process.
How To Adopt A Newborn From The Hospital:-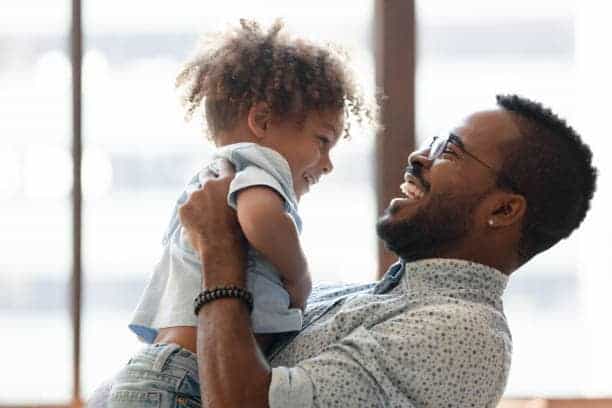 If you are adopting your baby from the hospital, your first step should be to discuss everything with the expectant mother and her adoption professional before the delivery day. Take time to discuss your every wish and also understand your expectant mother's wishes too.
Verify from her who will hold the baby first and who will be in the room during the delivery. Having all these spelled out before the child's birth will help you get over your anxiety and keep you ahead of all the plans. It will also help you to know where to concentrate in your adoption plans.
Below are a few tips to guide you.
What To Do Before The Birth Of The Baby
Wait to make your traveling plans for the Newborn adoption. I know how excited you are to meet your baby but wait a minute. Do not hurry to travel before the baby is born. Wait until You are sure she is in labor before traveling. From records, many expectant moms didn't give birth on the expected due date. The adoption agency will definitely inform you of the best time to begin your journey.
Pick the most important things as you pack. When you are packing for your journey, remember to pick some of the items for the baby, including blankets, pacifiers, feeding bottles, diapers, boxes, and outfits. Just remember to pick other important things to accommodate the new baby.
Get gifts for the birth mom and her family. You are building a new relationship at the moment. Make sure you achieve your aim. One fast track to do that is to get some special gifts for the birth family. If you are not sure what gifts to get, your adoption agency social worker can help you out when you ask.
What To Do At The Hospital.
Know all the hospital's adoption policies and all the birth mother's wishes. Ask questions about the necessary things the birth mother wants from you, for the baby, and for her delivery. Also, be sure of all the hospital's additional policies for your stay. Should you be at the hospital during the birth or later after the delivery?. Make sure you understand everything and do the necessary paperwork immediately after you get to the hospital, so you are sure you are on the right track.
Be Flexible:- Be flexible throughout the whole adoption process, both at the hospital and after the whole process. For example, if the birth mom declines to have you in the delivery room, do not object. Just be flexible with any of her wishes at this time.
Be Sensitive To Her Wishes:- I know you can't wait to see your baby, but it is important to understand that the whole experiences at the hospital are also important to the birth mom and her baby. Show every concern you can to the mother throughout your stay there. Constantly check on her, and enquire about her well-being, but also remember to leave any time she requires to be alone. Only her wishes at the hospital are paramount this time.
What To Do When You Are Leaving The Hospital.
Remember To Complete The Legal Aspects Of The Adoption:- Don't be overjoyed to forget the important things. Every state has its unique adoption laws about the right time to expect the mothers' consent to adoption: don't rush things. Take things nice and slow keeping the laws in mind.
Be Ready To Wait For Emotional Experiences:– Adoption is always a mixture of joy and grief and newborn adoption is one of them, therefore be ready for it. Don't be so moved as the emotions are been displayed, only show your concerns when necessary. Also before leaving the hospital let the birth mother or her adoption Counselor know all you plan for the coming months.
It will be a thing of joy when the birth mother that you have plans to contact her after the adoption maybe through a letter, video chats, and pictures. At least so she can know how the baby is fairing.
Be Available, And Stick Around:- Adopting a newborn from a different state than yours requires that you be in the state of adoption before the delivery, so you should make plans for that. Note also that the ICPC is only available 7-8 business days, so stick around until all is ready and you'll smile home with your newborn baby.
In Conclusion:-
Congratulations on your newborn adoption. It is the best experience one can have at this point, especially if you have waited all these times for your dream to come through.
However, the journey has just begun, Remember all that you promised the birth mother and don't fail on your promises, the level of contact you agreed on. Mostly, remember that you also need to keep your immediate family posted about your movements even as you plan to journey back to your state.
Again, I say congratulations to you. I am still your in house adoption adviser,
See you at the top.
I am Murphyaik.