Adoption Counseling: Everything You Must Know and It's Advantages.
If you are going through an emotional dilemma about your unwanted pregnancy, or whether to place your child for adoption, you'll likely need to go for adoption counseling.
The truth is that Unplanned pregnancy and deciding to give up your child for adoption can cause you to experience some "complicated emotions" like confusion, depression, uncertainties, and fear.
Most times, you will feel like you should end your life, or even abort the baby. When it comes to giving your child for adoption, you'll feel so guilty as if you are doing the worst for the child. This could undoubtedly be a very trying moment for you. But there is a solution for you.
If you haven't thought of going for adoption counseling, then this is the best time to think about that. You will have answers to all your questions when you see an adoption counselor.
What Is Adoption Counseling?
Adoption Counseling is designed to aid the expectant mothers by educating them on what options they have regarding their pregnancies. Precisely, your adoption counselor is trained to help you with everything about your pregnancy, delivery as well as giving the child for adoption.
At the end of it all, you will know the part to follow. Adoption counseling is free for all would-be mothers and you have more to gain speaking with an adoption counselor.
One of the core advantages of adoption counseling is that you'll get all the guidance and support you crave from them, which will eventually quench your stress, and give you the boldness to take whatever steps you wish to take to be happier.
Signs You Need Adoption Counseling.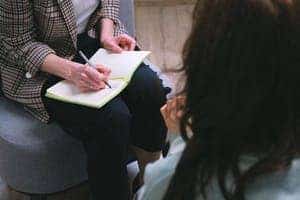 Do you need adoption counseling? If you are asking yourself that question, then I want to answer you here. Not everybody's adoptive mother or birth mother needs adoption counseling. However, if you are seeing these signs, below, that clearly shows that seeing a counselor will be best for you.
It's Always hard For You To Make Big Decisions:- You heard that right. You see, decision-making is part of everybody's life and there are many reasons you can go for adoption counseling if you see these things I mentioned below happening to you, then you'll all need to see a counselor immediately.
You find it hard to make big decisions:-, if you find it hard to process big decisions, then something is not wrong. Sometimes our friends and family will not be there to support us with accurate information to help us come up with good decisions; whether it is a decision about placing a child for adoption, abandoning your child, taking care of your child alone, or even abortion. Only a counselor can help us at this stage.
You are having crises here and there:- Sometimes in life, you could see yourself going through some transitions in life that may include unexpected pregnancy, victimization, mental illness, abusive relationship, or other stressful situations. Going for adoption counseling can be great here at the point. A counselor will help you find useful resources that will aid you to deal with the situations. The counselor will also help you make good decisions that'll ensure your safety and well-being.
You lost your identity:- If you think your life has passed through a series of challenges and probably those traumatic challenges have shaped who you are and what you have lately become, then swinging a counselor will be the best decision.
You feel stuck:- Another thing that can make you think of seeing an adoption counselor is when you feel no one is ready to help you, no one is ready to run to you for help. Some issues may be just too much for your family members and friends to help you deal with them. If that is so with you, then a counselor will help you out.
So What Do Adoption Counselors Do?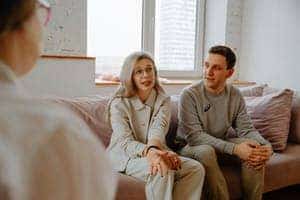 An adoption Counselor is a professional who is trained to help people on the subject of adoption, by providing advice and counseling to both the parents and children, especially parents seeking to either adopt a baby or consider giving their children up for adoption.
It is the counselor's work too to make sure that all adoption matches are done right and that all the adoption applicants are ready and capable of giving the adopted children good and safe homes. Having adoption counseling services is a highly recommended step for anyone considering adoption: and whether you are overwhelmed by your adoption decisions, or you are confident with it, you must see an adoption counselor because they will help you achieve many things like
Educate you about your unplanned pregnancy options:- By learning from the adoption consultants, you will be thought everything you should know concerning your pregnancy and your next line of action. For example: should you want to explore other important parts of life besides adoption, the counselor will guide you. This is because the adoption counselor won't like to match you with any adoptive family if they are not sure to have a successful Adoption. They must help you make the right choice. So if adoption isn't what you need at that time, they'll also guide you to do right.
They will show you what to do at all steps:– Peradventure you decided on adoption, your counselor (social worker) will coordinate every service you require to make the journey successful. They will also be there for you at every step of the way, so you don't things your way.
They will help you to find the right family for your child: Your counselor is there to know the type of adoption that is right for you and your baby. So whether it's open adoption, semi-open adoption, or even closed adoption. Your adoption will help you choose which adoptive family that will suit you. Another step your counselor will take to help you know your child's adoptive family. If you choose an open adoption, the counselor will help you to have a closer bond with your child's new parents and your child.
With an adoption counselor, you are covered:– During the adoption process(journey), you could be experiencing some grief, doubt, and depression. That's normal! Every mother feels that, but your counselor is there to help you understand those feelings as well as educate you on how to move forward.
Your adoption counselor helps to address your life concerns:- If any other things are bothering you, you can also rely on your caseworker or adoption counselor to help deal with them. They can advise you also on any life issues.
How To Locate The Best Adoption Counselors Near You:-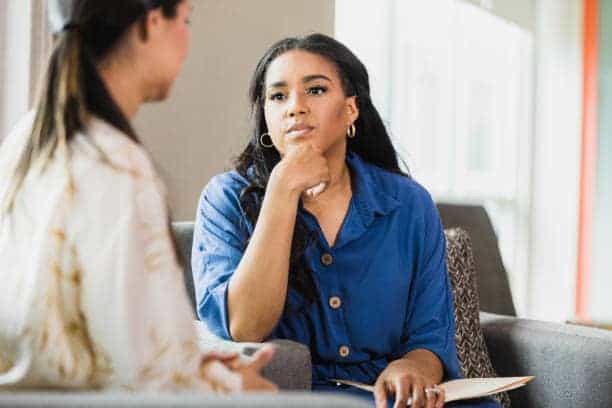 Getting a good adoption counselor is as important as adoption itself; that's why you must be careful who you choose or who listens to you. That being said, you have to be careful in choosing your adoption Counselors. Below are three tips to guide you.
Referral:- Take your time to think of your friends who have gone through adoption before. Those people can be of good help to you, perhaps they know one or two people that have also adopted a child too. It may not be easy for you to let the whole world know about your adoption journey, but it pays to get the best that makes mistakes because you are shy.
Research effectively:- There are lots of resources around to help you find a good counselor. If you find it hard to let your friend and family know your plans, then you have to search for yourself. One good place to look is the internet. The Internet has so many records of both good and bad counselors, so you should be careful when searching. One of the ways to know if you have found a good counselor is to look at the comments people are making for or against the counselor.
Ask them questions:- After finding who you call a good counselor, ask them questions; remember that getting a good adoption counseling depends on the counselor you choose. So feel free to ask them any question to determine if they know exactly how to help you. If not look for another person.
The Best Place To Find Adoption Counselors
Now that you know the importance of finding a good adoption Counselor and how to find them, it is time to know the best place to see the fast. Of course, the internet is a good place to look, and friends and families can also be of great help: but if you want to easily find a counselor, then the best place to check is at the adoption agency.
Note that the adoption counselor can be a social worker, who is working with adoption agencies, a psychologist, a licensed counselor, or a family therapist. These people are also knowledgeable in adoption.
The adoption agencies spend good money to hire the best social workers with good experience to keep their reputation and they know the step by step of adoption processes.
Most of the agencies will not charge you for adoption counseling and the little services, but be sure you choose an agency that can give you the supports you want. As you are researching for the agency to work with, be observant to know which of them offers free adoption counseling. It will make your journey smooth and easier.
Rounding Up:-
If you need adoption counseling, I have provided some plans for you to use to find a good counselor that can counsel you. Read this post to learn more.