85 of the Adoptive Mom quotes that people love.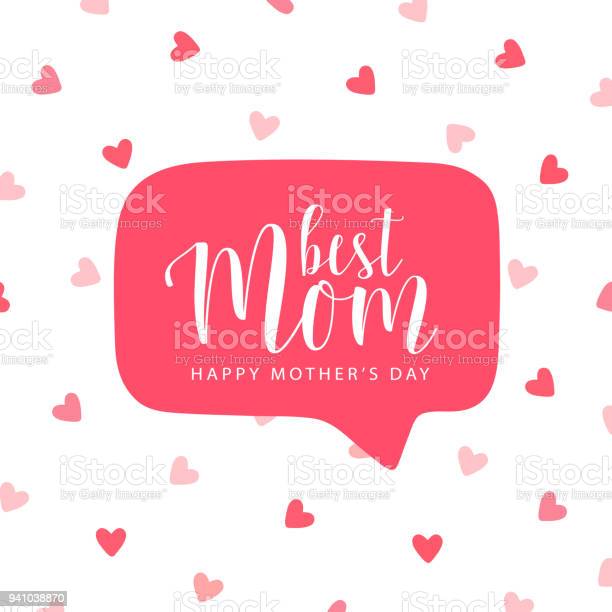 Sometimes going through the adoption process can leave you with mixed feelings. At that point, you will only need some encouragement to carry on. I have good news for you. There are 85 selected adoptive mom quotes to charge you up once again.
Adoption is a way of building your family, especially when you have been proven medically unfit to have children of your own. There are many steps you take before you finally take the child home. The spaces in between taking your first step to adopting a child and taking the child home were many people wish not to start the journey in the first place.
The home study alone takes many months to be completed and other paper works too. You'll feel relaxed once more after going through these heartwarming adoptive mom quotes.
These adoptive mom quotes were written down for you by some adoptive moms who have gone through this same journey you are about to take and so we share their experience with other adoptive parent, especially the prospective adoptive parents.
How To Make Perfect Use Of These Adoptive Mom Quotes
Words are too powerful, and a good word can keep someone's mind elevated for good number of times. These quotes are such words you need to keep your heart at ease during turbulent times. You're all only have to get committed to reading it, in order to get the listings it brings
Like I said earlier, most of the adoptive mom quotes I selected here are from adoptive mom' s who have tread the same part you are treading now and so, you'll learn from them.
That been said, you will have to take these quote as energizer. Read them whenever you feel down in your adoption journey: personalize the words and act the same way the writers did and you will succeed.
Below are the quotes.
Similar Post
107 Exclusive adoptive parents quotes that will interest you.
85 of the Adoptive mom quotes that people love.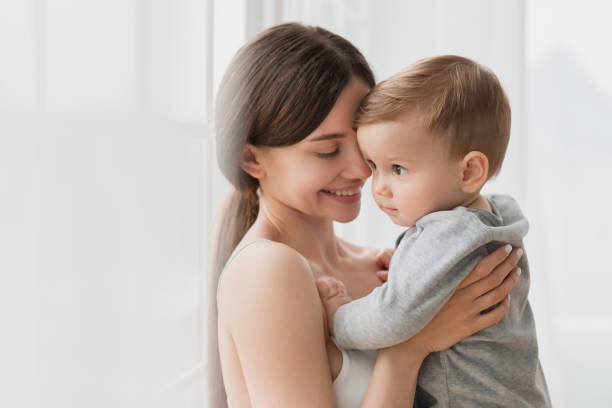 1) "Adoption is a commitment that you enter into blindly, but it is no different than adding a child by birth. It is essential that adopting parents are committed to making it work, committed to parenting this child for the rest of their lives, and committed to parenting through the tough stuff.

– Brooke Randolph
2) "Sometimes we have to experience things we don't understand just so God can bring us to the place where he needs us to be. Never doubt the season he has you in.
3) "Adoption is love, joy, sorrow, compassion, healing, miracle, courage, heartache, and beautiful.
4) There is a very special Birth Mother out there for every Adopting Family, and when you're holding your baby in your arms, you will know why you had to wait for her specifically
5) "The moment they placed you into my arms you snuggled right into my heart."–Adoptive Mom quotes
6) "The world may not change if you adopt a child, but for that child their world will change."

— Unknown
7) "God knew that it doesn't matter how your children get to your family. It just matters that they got there."

— Kira Mortenson
8) " "Being a parent wasn't just about bearing a child. It was about bearing witness to its life."

— Jodi Picoult
9) " Being a mother is an attitude, not a biological relation."

— Robert A. Heinlein
10) "It's important to realize that we adopt not because we are rescuers. No. We adopt because we are rescued."

— David Platt
11) "Never give up on a dream because of the time it will take to accomplish it. The time will pass away.
12) "He is mine in a way that he will never be hers, yet he is hers in a way that he will never be mine, and together we are motherhood.
13) "Strength doesn't come from what you can do, it comes from overcoming the things you once thought you couldn't."
14) "In adoption a child is not given up. A Birth Mother gives life, a child a family, unconditional love. She gives a part of her heart that will never feel whole. She gives another mother a part of her heart that was always missing. An adoptive mother gives a life and family to this child. She gives unconditional love. She gives a part of her heart to another mother. Yes, give a lot- just never give up.

– Tena Cooper.
15) "Whether your children are yours through biology or adoption, they are yours through love."
16) ""While adoption does not undo the past, adopting a child, and more specifically an older child, gives an adoptive family the privilege of writing the parts of the child's story that have not yet been written."

— Caitlin Snyder
17) ".Somehow destiny comes into play. These children end up with you and you end up with them. It's something quite magical."
18) "Adoption is a journey of faith, from beginning to end.
19) "There are really no words for me to describe how I feel about Birth Moms or Birth Families. I truly believe they are some of the bravest people there are.
20) "Never let the odds keep you from doing what you know in your heart you were meant to do."

— H. Jackson Brown, Jr.
Motivational Adoptive Mom Quotes To Boost Your Ego.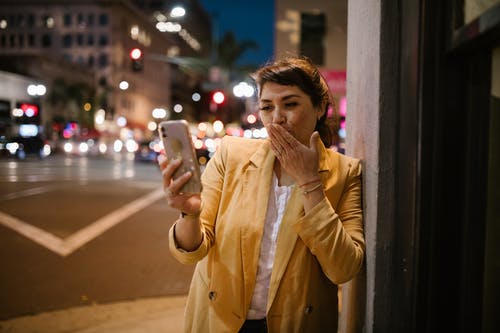 21) "It's okay to be scared. Being scared means you're about to do something really, really brave."
22) "The best things in life are worth waiting for." — Adoptive mom Quotes
23) "If you have the heart for adoption, don't let fear stand in the way."

— Doug Chapman.
24) "Your greatest contribution to the kingdom of God may not be something you do but someone you raise."

— Andy Stanley
25) "Adoption is when a child grew in its mommy's heart instead of her tummy.

— Unknown
26) Family is not defined by our genes, it is built and maintained through love.

— Amalia G
27) "Adoption carries the added dimension of connection not only to your own tribe but beyond, widening the scope of what constitutes love, ties, and family. It is the larger embrace.

— Isabella Rossellini
28) "Time and experience have taught me a priceless lesson: Any child you take for your own becomes your own if you give of yourself to that child. I have born two children and had seven others by adoption, and they are all my children, equally beloved and precious.

— Dale Evans
29) "I am convinced, completely convinced, that there was nothing random about [the adoption], she is the daughter I should have.

— Meg Ryan
30) "Adoptive parents become the biological parents through connection.

— Dr. Karyn Purvis
31) "What makes you a man is not the ability to make a child, it's the courage to raise one.

— Barack Obama
32) "Adoptive Mom? I am Mom. I need no other label or prefix.

— Joanne Greco
33) "Adoption was a bumpy ride, very bumpy. But, God, was it worth the fight. —

Mariska Hargitay
34) "There are young people having babies every day that cannot possibly take care of them, and, as people who believe that every life is beautiful, we need to make them aware of another choice to give that beautiful life up for adoption.

 — John Schneider, uploaded, — Adoptive mom Quotes
35) "Do you want to do something beautiful for God? There is a person who needs you. This is your chance.

— Mother Teresa
36) "In other words, it is not the children by physical descent who are God's children, but it is the children of the promise who are regarded as Abraham's offspring.

— Romans 9:8
37) "Life is not about waiting for the storm to pass but learning to dance in the rain."
38) "When it is all finished you will discover it was never random
39) "Parenthood requires love, not DNA.

— Anonymous
40) "Adoption is the visible gospel."

— John Piper
Adoption quotes For moms.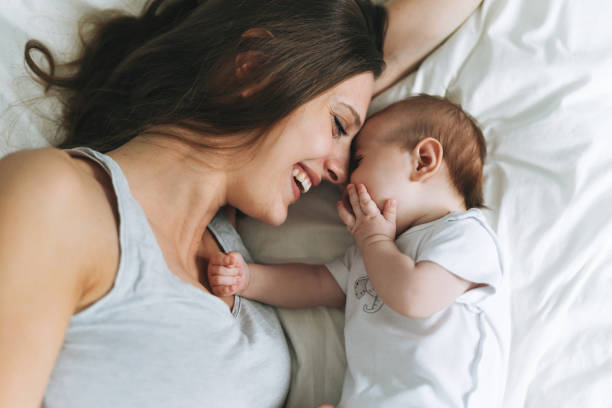 41) "Be PROUD that you're adopted! Every kid is different."
.42) "Adoption is not the call to have the perfect, rosy family. It is the call to give love, mercy, and patience.".

—Hope for Orphans
43) "There are times when the adoption process is exhausting and painful and makes you want to scream. But…so does childbirth."

—Scott Simon.
44) "A mother's love for her child is like no other love. To be able to put that feeling aside because you want the best for your child is the most unselfish thing I know."

—Mary, American Adoptions Birth Mother
45) "Not flesh of my flesh, nor bone of my bone, But still miraculously my own. Never forget for a single minute, you didn't grow under my heart but in it.".

—Fleur Conkling Heyliger
46) "They may not have my eyes, they may not have my smile, but they have all my heart.".

—Unknown
47) ""Adoption is a commitment that enter into blindly, but it is no different than adding a child by birth. It is essential that adopting parents are committed to parenting this child for the rest of their lives, and committed to parenting through the tough stuff."

– Brooke Randolph
48) "You know, I truly believe adoption is one of the greatest unheralded blessings in the world. Think how beautiful it is to give a child a home and to become a family because you choose to! Maybe that's the best way to make a family, don't you think?"

– Kristin Harmel
49) "To adopt a child is a great work of love. When it is done, much is given, but much is also received. It is a true exchange of gifts."

Pope John Paul II
50) "One of the greatest titles in the world is parent, and one of the biggest blessings in the world is to be one."

– Jim Demint, posted, adoptive mom quotes.
51) "When I have a family someday, I'll probably adopt. Adoption has always been something close to my heart. There are so many kids out there who really need a family."

– Tim Tebow
52) ""Foster care is risky. Adoption is risky. Love itself is always risky."

– Orphan Justice, posted, Adoptive Mom quotes
53) ""We look at adoption as a very sacred exchange. It was not done lightly on either side. I would dedicate my life to this child."

– Jamie Lee Curtis
54) ""If there's a cause worth fighting for, it's this: children belong in families."

– Nicole Skellenger
55) ""There is no friendship, and no love, like that of the parent for the child."

– Henry Ward Beecher
56) ""The bond that links your true family is not one of blood, but of respect and joy in each other's life."

– Richard Bach
57) ""Belonging to a family is a natural and vital component of life, and every child deserves to be a member of a loving and nurturing family."

– Ronald Reagan
58 ""Somehow destiny comes into play. These children end up with you and you end up with them. It's something quite magical."

– Nicole Kidman
59) ""Little souls find their way to you, wether they are from your womb or someone else's."

–Sheryl Crow
60) ""Love runs stronger than blood. Deeper than any name you could give me."

– Andrew Peterson
Quotes About Adoption And Motherhood.
61 "Anyone who ever wondered how much they could love a child who did not spring from their own loins, know this: it is the same. The feeling of love is so profound, it's incredible and surprising."

– Nia Vardalos
62) ""If the standard route for creating a family had worked for me, I wouldn't have met this child. I needed to know her. I needed to be her mother. She is, in every way my daughter."

– Nia Vardalos
63) "I can still remember waiting for the day we would get a phone call from our attorney to see if the biological family had chosen us to be their baby's adoptive family. Those days seemed to drag on and on. Here are some quotes about the seemingly endless waiting game to let you know, your time is well spent."
64) ""Being a mother has enriched my life in so many ways, it's opened my world, in a way."

– Michelle Pfeiffer
65) ""Anyone who doesn't have experience with adoption wonders, 'Does love for a child come through DNA?' I knew it didn't."

– Katherine Heigl
66) "I have never been one to live my life by the way other people say I should. I always have believed we need to follow our passion (although my husband does say my passion bucket does often overflow) and while my life has not always been rainbows and unicorns I could not imagine a better journey than the one I have pursued. Here are some quotes to remind you to keep pushing on.–Adoptive Mom quotes
67) ""Obstacles are those frightful things you see when you take your eyes off your goal."

– Henry Ford
68) ""Making the decision to have a child – it is momentous. It is to decide forever to have your heart go walking around outside your body. "

– Elizabeth Stone
69) " "I don't have children, but I have 17 nieces and nephews, and they more than make up for anything that I can do. I have a stepdaughter, and I adore her to pieces, and I think about adoption. There are so many kids at different ages and stages that need families."

– Lauren Velez
70) " "There's a clock ticking on the pregnancy thing, but not a clock ticking on adoption."

– Aisha Tyler.
71) ""With all the chaos, pain and suffering in the world, the fact that my adoption of a child from who was living in an orphanage, you know, was the number one story for a week in the world. To me, that says more about our inability to focus on the real problems."

– Madonna
Unique Adoptive Mom quotes For Parenting:-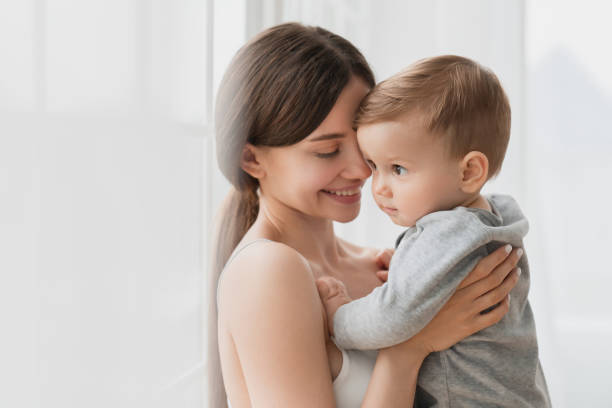 72) "Having kids feels like that first seventh-grade crush that overwhelms every molecule in your body, but it's permanent."

Kristen Bell
73) "Motherhood is the biggest gamble in the world. It is the glorious life force. It's huge and scary — it's an act of infinite optimism."

Gilda Radner
74) "Just as there is no warning for childbirth, there is no preparation for the sight of a first child. There should be a song for women to sing at this moment, or a prayer to recite. But perhaps there is none because there are no words strong enough to name that moment.

Anita Diamant
75) "Being a mom has made me so tired. And so happy."

Tina Fey
76) "A baby is something you carry inside you for nine months, in your arms for three years and in your heart till the day you die.

Mary Mason
77) "I like to think of motherhood as a great big adventure. You set off on a journey, you don't really know how to navigate things, and you don't exactly know where you're going or how you're going to get there.

Cynthia Rowley
79) "When your children arrive, the best you can hope for is that they break open everything about you. Your mind floods with oxygen. Your heart becomes a room with wide-open windows.

Amy Poehler
80) "Making the decision to have a child — it is momentous. It is to decide forever to have your heart go walking around outside your body.

Elizbeth Stone
81) "A mother's love endures through all.

Washington Irving
82) "There are hard days in motherhood, but looking at your baby sleeping reminds you why it's all worth it.

Kara Ferwerda
83) "The life of a mother is the life of a child: you are two blossoms on a single branch.

Karen Maezen Miller
84) "Loving a baby is a circular business, a kind of feedback loop. The more you give the more you get and the more you get the more you feel like giving."

Penelope Leach
85) "You're always going to wonder if you're doing things wrong, but that's what it means to be a mom, to care so much about someone else that you just want to be as perfect as possible.

Naya Rivera
Conclusion:
Adoptive mom quotes are sweet quotes. You can read any time, especially when you feel uncomfortable with your adoption journey. It will act as a pacifier and help you boost your courage. You can read it as many times as you like, but try to grasp the writers' minds.
I wish you the best. Remember that I am always here to help you. I am still your in-house adoption.
.
.