3 Approved rules to adoption you must not fail now.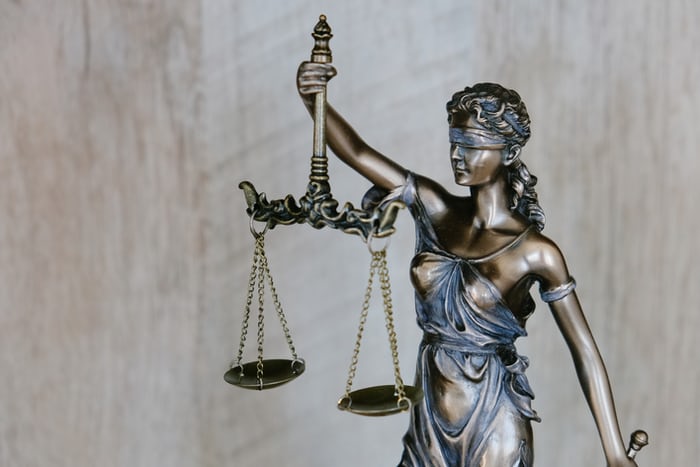 There are set down rules to adoption, and if you want to have a smooth sailing adoption process, then you must abide by them.
If you don't know the rules, you will make many mistakes that can affect your adoption journey. I know you won't like that. Will you?
Well, I am here to help avoid the mistakes and save so much time so you can be happy to take your baby back home on time.
Adoption is of different types and there is no limit to where you can adopt from. Simply put, you can adopt locally or internationally. The choice is yours.
Moreover, you must understand that there are protocols and rules to adoption you will need to observe to have a successful adoption.
There are also requirements and restrictions during adoption, notwithstanding the type of adoption chosen or where the child is been adopted from.
The good news is that you can learn what the rules to adoption are and you are sure of success in your journey.
If you are ready to know what the rules are, then let's dive in.
Approved rules to adoption you must not fail now.
You must be of a reasonable age:
The number one rule in adoption deals with age. In some types of adoption, there are stipulated age limits for you and your partner to be eligible for adoption.
While some rules state that adoptive parents must be from thirty to fifty years old, others require that they must be between twenty-five to fifty-five years of age to adopt
To some also no specific age is needed. There are also age specifications for adoptive families as regards the adopted child's age.
Many agencies or countries have specific rules about placing children according to the age and age of the prospective adoptive parents.
Usually, younger children of about six to eighteen months for example are placed with younger adoptive parents.
It is the work of the adoption agency or organization to know which age is more correct for the adoptive parent.
Rules To Adoption Two.
Health History:
The second general rule to adoption is about the health history. This must be done during your first assessment. As adoptive parents, you'll have the agency investigating about your health, in other to know-
– Your Longevity- The agency would not want to place any adopted child with any parent whose days on the earth are counted, to avoid future loss of parents.
– Your health issues can hinder you from taking good care of your adopted child and the agency wouldn't want that. The agency will also want to discuss your lifestyle – such as your alcohol consumption, smoking, and weight. Although these issues will not prevent you from adopting, they may present future risks to the baby.
These restrictions also depend on the agency and the country you are adopting from.
Rules To Adoption Three
You Must Be Financialy Free.
Another major rule to adoption is your finance. In this aspect the agency or the organization expects you and your partner to assure them beyond reasonable doubt that you are able and capable financially to provide for the child.
You'll be asked to state your income by bringing a copy of your account statement, income tax, w-4, and "paycheck stub.
Also, you will be asked about your insurance policies, your monthly mortgage, etc. They will also require you to have at least $10000 annual income per head of every member of the family, including your newly adopted baby. Your annual income must be from $30,000 or more.
Understand that all these are not to scare you from adopting your dream child, however, you must prove that you can take care of your prospective adopted child.
Do You Have A Clean Criminal History?
Your criminal history will be thoroughly checked before your proceed to adopt a baby. The reason is to avoid placing a child in a family that has any criminal background.
In this section, I will wall you through what to expect during the criminal investigations. However, make sure you contact your local provider, to know if there are any recent changes.
If you have done that, then here are few things you will accept during the criminal history check.
There will be a fingerprint-based criminal history check. They will also check to know if you have been convicted for any crime at all. If there is your application will be disqualified.
Moreso, outside the criminal history check, there will also be a review of the child's protection record by the department. This is done to determine whether your home meets the child's placement requirements.
Marital Status
The next rule is about your marital status. Investigations are made based on your marital status, your past divorce, or marital problems. You are expected to be at least married for 2 years or more and neither you nor your spouse can be divorced more than two times.
If you have divorced before, then you would have been married for another 5 years before you'll be eligible to adopt from any country.
Meanwhile, you must understand that different countries and agencies have their own rules regarding marital status. Some children can be adopted by a single parent as well.
Education:
Education is another important aspect of life and it is required also that as adoptive parents that you have a certain level of education in other to adopt a child.
Although this depends on the agent you are working with. To some agencies, you must be college-educated and others don't require any education; if they do, then it's because the birth parents demands for that.
Maybe they placed a high value on education so their child will also have educational opportunities. Anyway, having some level of education will help you go through your adoption journey with ease.
Family size
There is another general rule for adoption about the number of children in the household. The agency or country responsible for adoption will decide on the number of children in your home.
There are also household requirements contained in the general rules for adoption e.g. whether or not you have a brand new baby. They may be asked you to wait if there is.
Other things like religious requirements are also considered when you want to adopt, e.g. some religious belief forbids medical treatment. All this may play an important part in the decisions during the adoption procedures.
Lastly is a citizenship requirement, although this also depends greatly on the agency or organizations and countries that are handling the adoption.
In conclusion:
Take some time to go over the adoption laws so you can understand what you are required to do to adopt.
You will not have any problems if you get yourself ready with these points. Study them well and ask the agency any bothering questions. I pray God to guide you as you start your adoption journey.