Types of adoption: 10 authentic things you must know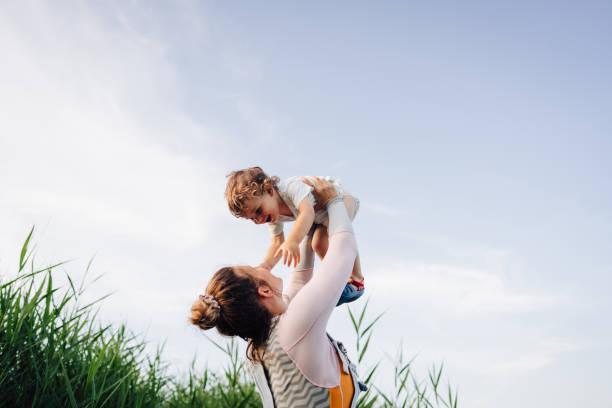 If you are on the verge of adopting a baby either from foster care or from the adoption home, you must put your mind to note the 5 different types of adoption that exist.
That should be your first step, so you can compare between them, and decide which will be easier and less stressful for you.
Adoption is a powerful life-changing event that makes it possible for you to add to your existing family. Deciding to adopt is not always that easy and the worst is that the road to achieving satisfactory results is filled with so many complications as well as difficulties.
It is therefore imperative that you do your research properly to know the types of adoption, their differences, and similarities, which will help you determine your next line of action.
Let's dive in
5 Different Types Of Adoption
In this section, we will be looking at the 5 different types of adoption in the US. They are.
1) International Adoption
What is International Adoption?
International adoption, also known as intercounty adoption is the type of adoption where a child is adopted from another country. These children were eligible for adoption because their parents were unable to take care of them, due to financial, emotional, or legal issues, so they were placed in an orphanage after the parental rights of the child has been taken from the birth mother.
Why Do People Prefer International Adoption?
Many people choose International Adoption because of many factors: like
Because they want to adopt an adult.
It has more predictable cost and wait time.
They don't want contact with the child's birth family.
They just want to raise a child of different cultures.
Familes who won't mind to adopt a child with uncertain medical histories.
There are so many other reasons people choose International adoption, but those are the more common reason.
International adoption is undoubtedly one of the more complicated of the types of adoptions because to successfully add a child to your family through international adoption, you must certify the adoption laws of your country as well as the laws of the country you wish to adopt from.
Adoptive parents must also get an Immigrant visa for the child and if the child is approved, he/she will be given automatic citizenship to the country he/she is adopted into.
International Adoption Requirements.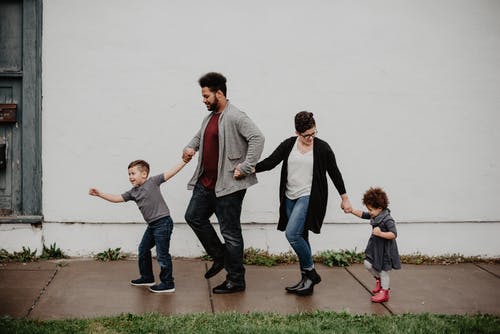 Choose A Country:
Your number one requirement in this type of adoption is to choose the country you wish to adopt your child from
However, when you are choosing the country to adopt from, I will advise you to put these 4 things Into consideration.
Eligibility requirements of the each country; note that there are conditions for adopting a child from any country, and you must be proved eligible before you proceed. Also note that each country has their peculiar adoption guidelines that you must meet to adopt from there and some are more stringent than the other.
Your child's preferences: You must research to know the type of child available for adoption from the country you choose to adopt from. The type of child to adopt varies from each country, that's why you should start your search earlier to know what age of child your choice country is ready to give for adoption.
Cost: The cost for adoption varies based on the country and especially because of the travel costs. Verify your expenses before you begin your journey. Use this adoption cost calculator to have an idea.
The Countries Language and Cultures: Since your child is coming from another country, you should be ready to embrace a new language and culture.
Choose Adoption. Professional To Help You.
Your next step after choosing your country of adoption is to find the adoption agency to work with. To choose an adoption professional to work with, you must consider which adoption agency can work in the country choice of your adoption. This is because different agency operates in different areas. It will be nice if you know which country you are adopting from. You must also make sure that your chosen professional is Hague accredited, if not you will waste your money.
Below are what your adoption professional will help you achieve.
They will support you, give you necessary training and case study management.
Communicate the country you are adopting from on your behalf.
Be there to help you complete your home study, as well as the post placement assessment.
They help to terminate the parental right when needed
Locate the child that's eligible for match.
Complete The Home Study: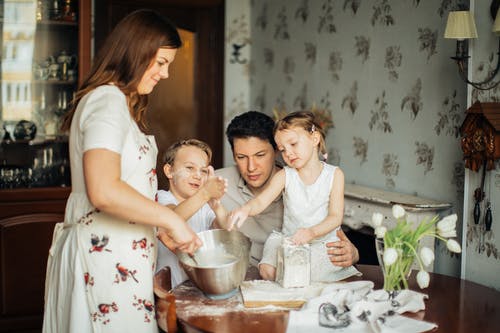 Your next step in international adoption is to complete your adoption home study. Note that international adoption home study is not too different from any other type of adoption. They are nearly the same, however, the only difference is that you will need to get some personal documents from a social worker, then go through some interviews and also have a home inspection.
Your home study provider must also be Hague accredited. Please, ask your home study provider some necessary questions, at least to know if your country of adoption has other additional requirements.
After the home study, then you are almost ready to take your child home when other requirements are met.
One of the setbacks International adoption is facing now is because of countries' different policies, which have caused a reduction in the number of people adopting internationally. But it is still a wonderful type of adoption.
Domestic Adoption.
what Is A Domestic Adoption?
Domestic Adoption is the type of adoption where the adoptive parents and the birth parents are residing in the same country. It is not the same as international adoption whereby the adoptive parents have to travel to another country to adopt.
In domestic Adoption, all the processes, both the initial placement, all the background checks, be including the consent and the finalization are all controlled by the State policy and Law.
The domestic Adoption process gives the birth mother power, to choose adoptive parents for her child, and then make sure the child is in the hands of a good guardian.
Types Of Domestic Adoption.
There are three kinds of adoption. They are
Closed adoption:- What is Closed Adoption? Closed adoption, (also known as confidential adoption or secret adoption) is a process where a child is adopted by adoptive parents, without knowing the biological parents or the birth mother.
That also means that the adoption of a grown person (infant) who has to know their parents can never be made a closed adoption.
Nowadays, closed adoption is no more popular, because most of the women considering adoption want to do so because they know that at least some contact with their child and the adoptive parents. Read this post if you want to learn more about closed adoption.
Semi-Open Adoption:- This is one of the types of adoption, where no form of contact is shared between the birth family and the adoptive family, the only communication between the two parties is only done through the adoption professional or agency.
This little contact that exists allows the adoptive parents to send pictures or emails, but all of these are done through the agency.
There is nothing like Skype calls, phone calls, or any continuing constant contacts in a semi-open adoption.
Open Adoption:- Open adoption is one of the types of adoption that is very popular these days. Open adoption is common because the birth parents and the adoptive parents have contact with each other even after adoption, and they also share identifying info. I have explained open adoption in detail in this post, so go and find out more about it here.
Relative or Kinship Adoption:-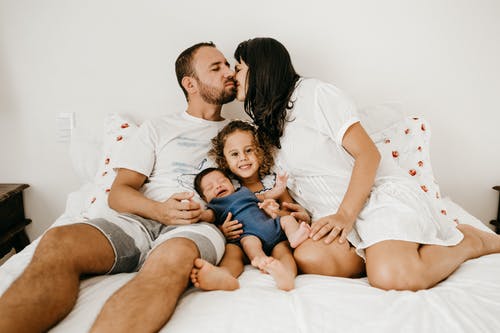 What Is Kingship Adoption?
Relative adoption or Kingship adoption is the type of adoption where an adult adopts an eligible member of the family. This sometimes happens when a child has stayed with a family man who has acted as the guardian and the family decided to let the family member adopt the child, to protect the child's status.
Other times a family member who finds it hard to raise the child can give the child to another family member to adopt when she has relinquished her parental rights. After that, the family member becomes the legal parent of the child, but the child's mother will remain part of the child's life.
Just like in other types of adoption, the adoptive parents who are adopting a family member also gain full parental rights immediately the child is adopted into their home. That also means that they now have:
They ensure the insurance benefits and the inheritance rights for her new baby.
Take care of the child's health and secure the child's medical reports.
Properly take care of the child daily, and make sure that the baby is enrolled in school.
Etc
How To Adopt A Relatives Child.
In this section of the types of adoption, I will answer your questions about how to adopt your relative's child, so pay close attention to this
terminate the parental rights or to obtain consent: Your first step should be to terminate the parental rights or obtain consent for adopting the child. This is very necessary, especially if the Child's parents or guardians are still alive.
This is just a step to make then willfully surrender their parental right of the child to you in court.
Start Your Pre-placement Investigation: This second step is done in place of home study. Hope study is not required in relative adoption, but the court will have to carry out a little investigation to be sure that you are comfortable with the process.
Time To Fill The Adoption Petition: This is the point where you'll need to complete all the paperwork that's involved in adopting your relative. All the paperwork will be filled in court to introduce the legal procedures necessary for adopting a relative.
Time To Begin Your Adoption Finalisation: At this point, you are beginning to round up your kingship adoption process. Although this part depends on the state you are adopting from, you'll have to complete the other important administrative procedures to legally adopt your relative.
Negotiate The Post "Adoption Contract Agreement": If the child's family willingly agrees to the adoption, that will make it easy for both of you to initiate the post-adoption contract agreement, which describes the plan for the birth parents to have contact with the adoptive parents for years.
Financial Assistance: Here you will check to get financial assistance for the adopted child. If the child was abandoned by the parents, a lawyer will help you check to see if you will be reimbursed a legal fee related to the adoption.
That is the final part of adopting your relative. Search the internet for other requirements for the adoption.
Adult Adoption.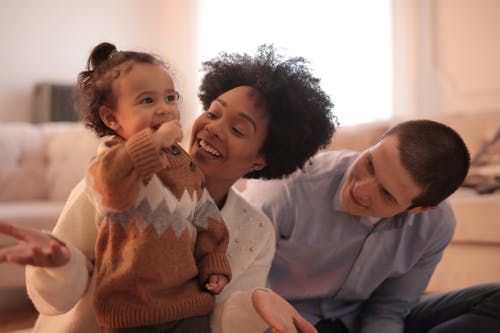 This is arguably the most surprising point in my list of types of adoption. But it happens. You will be surprised to learn that adult adoption is more common than ever, and there are many reasons it happens. For example, a step-parent can adopt their grown child/ children, and foster parents can also adopt their foster child who has also grown. Etc.
Main Reason For Adult Adoption
For Ease Of Inheritance- One of the reasons people prefer adult adoption to other types of adoption is because it makes it easier for them to quickly transfer their financial assets and properties.
To Solidify An Existing Relationship – When you have close bond with an adult who is estranged from the biological parents, there is room for adopting the adult.
Getting Back To The Birth Parent- This is when a grown person finally wants to reconnect back to the biological parents.
Long Term Care- A physically or mentally retarded adult who is either isolated or an orphan can be adopted by the trusted caretaker. This gives the caretaker the power to take financial or medical decisions for the adopted adult.
To Protect Family Assets- Another reason for this type of adoption is to protect the asset of the adult. This is done mostly by the childless parent in order to protect their legacy.
My Recommendation:-
I know you are waiting to hear my recommendation out of the mentioned types of adoption. Well, I believe it is you that has the power to determine which will be best for you out of all the types of adoption mentioned here.
To choose the best, please, go through the list of the types of adoption over and over again, consider the costs and other requirements for each of them, so you can find which is best for you.
Remember to ask questions as you go through the post.
I only hope to see you adopt that child of your dreams at last. See you at the top.
I am still your counselor (in-house) Murphy's.