13 Never Mentioned Importance Of Adoption To Note.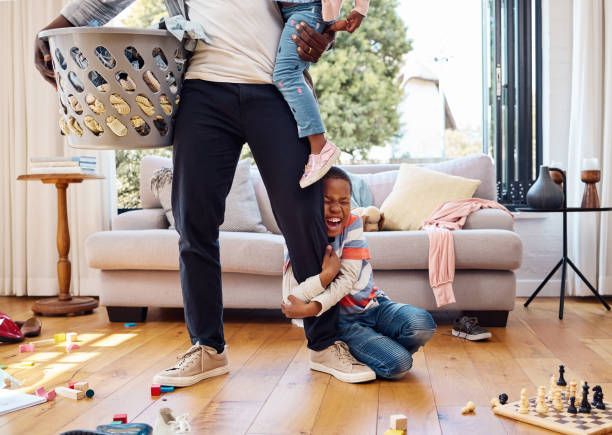 After reading this post, you'll know the importance of adoption and how you can benefit from it too.
Many people think that adoption is just about taking a child, infant, or adult from foster care or motherless babies' homes to a family, but adoption is much more than that.
It is such a wonderful experience that has the power to impact anyone involved in it. What I love best about adoption is seeing Joy Whelming up on the faces of both the adoptive family and birth mother at the finalization of the adoption process.
The truth is that adoption does not only benefit the adoptive mother who for a long time hopes to add to their family, but it also changes the life of the birth mother who wishes to continue pursuing her dreams after the child's birth, and then the adopted child who finally has the opportunity to have a home.
In this post, I will show the importance of adoption, and in the end, you'll be ready to adopt a child of your own.
To make this post easy for you to read and understand, i have categories the importance of adoption into three parts, like-
importance of adoption to adoptive parents.
Importance of adoption to the birth mom.
And then why adoption is important to the adopted baby.
Let's dive in.
Important Of Adoption To Note.
Let's start with the adoptive mother. The question is: why is the adoption of any importance to the adoptive parents or adoptive family? Most of them have their biological children, yet they are planning or have adopted a child.
Here is the answer-
Importance Of Adoption To The Adoptive Parents:
There are countless reasons why adoption is important to hopeful mothers, moreover, most of them have only one thing as their motivation, and that is their desire to have a child. Below are the reasons.
1) Inability To Have Their Children
One of the reasons some parents choose to adopt is because the Dr has pronounced them unable to have a child. Maybe they have tried other options and didn't succeed
The only alternative to having a child of your own is to adopt one. Some adoptive parents who had a child when they were younger also choose adoption when the pregnancy became impossible again for them.
That's one of the importance of adoption for the adoptive parents.
2) For The Reason Of Love:-
Another importance of adoption is love. You probably have children, so you are not looking for a way to build a home.
You choose adoption because you want to give that child an opportunity to enjoy parental love.
Every child desires that and they are possibly not getting much from their home and parent.
When you adopt that child, an opportunity to be loved and cared for automatically comes to him or her.
You'll also have the opportunity of bonding with the adopted child; which has a great impact on both of you.
That simple opportunity you provided to the child will keep him/her going for the rest of their life.
3) Opportunity To Enjoy New Relationships:-
Adopting a child allows you to build and enjoy a new relationship. From the moment you decide to adopt, you have also chosen to have a new relationship.
Though closed adoption still exists, if you choose an open adoption or semi-open adoption, you have chosen to explore another kind of relationship.
Now that adoption is mainly open, you and the birth mother will have good communication with each other frequently, therefore building a great relationship from the pregnancy, adoption, and after adoption.
The child brings a common bond between the two families involved in the adoption. Although the two may feel nervous in the beginning, it becomes part of it as things progress.
4) It Gives Couples And single Adults the Power To Enjoy Parenthood:-
It is through adoption that a single adult who wants to remain a single parent can achieve that.
Most couples who because of some health challenges could not have children also have the opportunity of doing so through adoption.
5) To Support Homeless Children:-
Every child needs care and support throughout their life. Making up your mind to adopt a child from foster care means that you want to support the child as you would your biological child.
Your adopted child will not only enjoy physical touches but will also enjoy the emotional support you'll provide.
At least you gave that child the ability to thrive in life one more time when you take them into your homes your children.
6) You Will Be Happy Watching Your Children Grow.
Another great importance of adoption is the joy that comes with it. As adoptive parents, you will be happy watching the child grow before your very eyes.
Nothing can be compared with the joy you'll feel when you hear that child telling you how much they love you.
Parenting can be tedious, but it is worth it when you finally see the unending joy that comes up your mind seeing your child grow.
Importance Of Adoption To Adopted Child.
7) A Safe Neighborhood And Home Is Guaranteed.
There are ample opportunities adopted children get from adoption including opportunities to have a safe home and neighborhood, good education, etc.
Most birth parents never planned the pregnancy and so may not be ready to take care of the child's education or provide a better environment for the child.
Meanwhile, the adoptive families are always ready to adopt and are ready both financially and spiritually to take care of the child.
Most adoptive parents are also educated, which is an added opportunity for the child. Therefore there are whole lots of opportunities in adoption for the adopted baby.
8) Perfect And Healthy Living is Also Guaranteed:-
Because of the preparedness of the birth mother, they may not have time to take good care of the child and their health.
Adoption provides the opportunity for the child to have a healthy lifestyle for the rest of his/her life.
A Survey conducted many years ago shows that adopted children enjoyed a very healthy lifestyle.
The result of the survey shows that a greater number of adopted children enjoy excellent health in their new homes.
Another good news is that most children in domestic private adoption are all insurance covered.
9) Feeling Of Love And Cared For:-
When you adopt a child and make him/her a member of your family, they feel loved and cared for as they start maturing in age.
People normally believe that adopted children are not happy and feel abandoned when they realize that they are adopted.
That's not true because studies show that 90% of them feel good and positive about their adoption.
The birth mother did her best to give her child up for adoption: it is all for the love and care she has for the child that made her seek the best for the child.
Some types of adoption have made it easy for the birth mother to communicate with the adoptive family after the adoption. That makes the child feel more relaxed and not abandoned for the rest of their lifetime.
Importance Of Adoption To Birth Mother:-
10) Opportunity To Plan The Child's Future:-
By giving up a child for adoption, the birth mother has done her best for the child by making sure the child is been adopted by a good family.
Birth mothers go through many stages, including getting an adoption attorney who advises them on how to get the best for their child, and the agencies who help them get the best parent for the children.
By doing this, the birth mother has planned the child's future, by making sure he/she will be properly taken care of for the rest of their life.
11) Reduction Of Financial Stress:-
As a birth mother, giving your child up for adoption will reduce the stress of feeding another mouth from you.
Having an unwanted pregnancy leads to giving birth to a child without a plan for him/her. Probably, you find it hard to take care of yourself come to think of others.
Giving your child to adoption will reduce that burden on you.
12) Opportunity To Carry On With Her Careers:-
Unwanted pregnancy can stop birth mothers to quit their jobs and career. But the hope comes back the moment you decide to give your child to adoption.
The dream is also fulfilled the day the adoption ends and you will get back to your job, and career.
Have in your mind that when you choose adoption for your child you didn't just want the best for your child, but you also want the best future for yourself.
Facing your career after adoption will shape your future and you will be much better than you are before adoption.
13) You Will Have Your Family When You Are Better Prepared:-
You may be going through life alone with your unwanted pregnancy; with no support from any man.
One of the importance of giving your child up for adoption is that you will have the opportunity to have support from the adopting family, which a single mom won't have.
You will also experience the profits of spending time with your new and multiple families. With your new experiences and relationships, frustrations and stress will be reduced.
In Conclusion:-
There are so many benefits of adoption to the adoptive parents, birth mother, and adopted child.
If you are contemplating adoption, then read this post to know what the benefits of adoption are.
You will be amazed and I bet that you will be encouraged to after reading the post.